November 15, 2009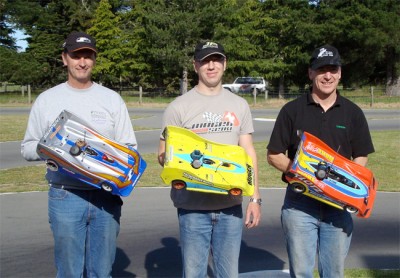 The New Zealand South Island Champs for on road Gas and Electric were held recently on the Ruapuna track in Christchurch. The weather was great for the 64 entrants spread over 4 Electric classes and 3 Nitro classes. After 5 rounds of qualifying it was very close in most classes with 8th gas being the closest with the top 6 separated by only 6 seconds. Finals were on Sunday and the only classes that the TQ man didn't convert his position to a win was the 10th 2wd gas class and the 8th gas class where it was Q2 that took the win. In the rest of the classes TQ was converted into wins in the finals.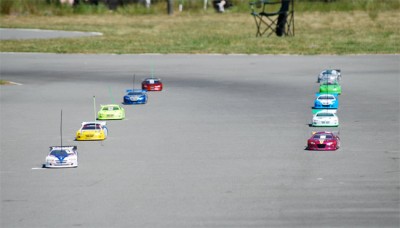 Touring Stock
1st David Beck – Yokomo
2nd Daniel Webber – T1
3rd Gerald Swindells – Xray
Super Stock
1st Mark Harling – Xray T2008
2nd Andrew Webber – Xray T2008
3rd Grant Forsyth – HPI
Pro 12
1st Don Collins – Xray
2nd Daniel Webber – Corally
3rd Patrick Dench – Serpent
Touring Modified
1st Michael Jones – Xray
2nd David Ford – Associated
3rd Graham Barthow – Xray
10th 2wd Saloon Nitro
1st Kevin Dench – Serpent (91 laps 40m 20.693)
2nd Kevin Frewer – Serpent (90 laps 40m 9.152)
3rd Darrel Weavers – Serpent (81 laps 40m 19.750)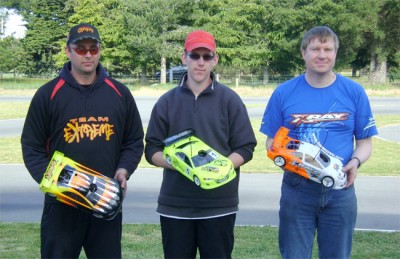 10th 4wd Saloon Nitro
1st Daniel Burrows – Kyosho (100 laps 40m 10.621)
2nd Mark Harling – Xray (94 laps 39m 46.114)
3rd Juan Gaspar – Kyosho (92 laps 40m 3059)
8th 4wd Can-Am Nitro
1st Andrew Kirk – Mugen (105 laps 40m 12.336)
2nd Trev Winter – Serpent (104 laps 40m 18.939)
3rd Selwyn Duthie – Mugen (104 laps 40m 20.946)
It was a great weekend of racing. Full results available here.
---