December 28, 2009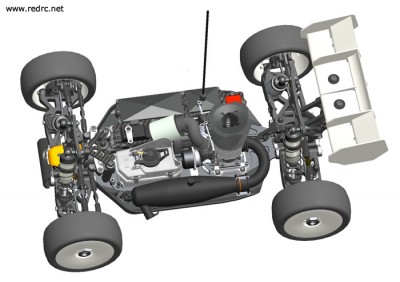 Following on from last week's release by Serpent showing the first CAD images of the new Billy Easton designed S8XX, the Dutch company have released the 2nd part of their 4 part interview along with the first images of the chassis itself. The company's first move into the offroad market, they are also expected to be releasing a truggy, as well as an electric version, in the near future with a ready-to-race version expected also.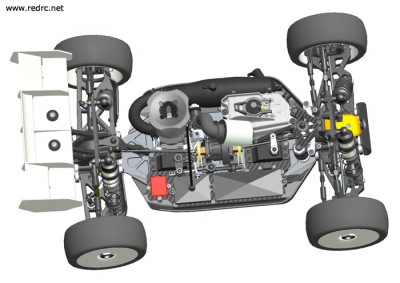 Q. Are you happy with the progress on the buggy 1/8 project?  Still on target for Introduction at the Nurnberg  Toy-Fair 2010?
A. The progress of the buggy is coming along quite nicely now. With so many parts that make up a kit, I would say there are far more approved than those that are not. So, as far as the manufacturing end goes, it's definitely looking very promising. For sure we can show the car at the Nuremburg Toy-fair.
Q. Have you been able to run a production proto-type of the Serpent buggy yet? If yes, then how did it go?
A. Yes, actually I have a complete sample car here that I have been able to do some very intensive test-sessions already at a local track. To be honest, it has actually gone really well. The handling of the Serpent car is very balanced and feels quite neutral. Considering the setup had never been tested before, I was still able to post some really good lap times. Most of the local guys that were on lookers, commented on the amount of traction it was producing.
Q. What would you see as the 5 main strong points in the design of the Serpent S8xx ?
A. I would say
– The simplicity.
– The low center of gravity
– Balance in all directions (left to right , front to back)
– Durability in design to finish long mains
– Suspension geometry on all 4 corners
Q. Can you advice which price-point the car is aimed at, upon release ?  and do you have an update on the release date ?
A. From the very start we really wanted to have a competitive price. I figure with all the bells and whistles you will probably see the price tag in your local hobby shops at well below  $600  US dollars. I think when you see the finish and quality of all the materials; you will wonder how we were able to give you such a high quality car for so little money and still turn a profit.
As far as the release date, I would suspect if we are able to show a pre production car at the Nuremburg Toy-fair it would be release for sale shortly after, we still aim for March delivery.
Source: Serpent [serpent.com]
---