December 21, 2009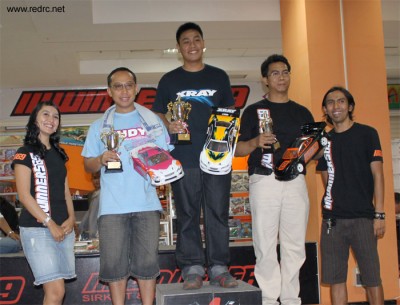 The Winners69 year end race party took place in the Miko Mall, Bandung, Indonesia last weekend and was sponsored by Winners69 Hobby Shop. The indoor carpet track layout saw a mix of technical and high speed sections and the race entry was open to 2 classes, 1/10 TC 11.5 R and Mini Class with the race format consisting of 3 x 5 minute runs for qualifying and 3 x 7 minute runs for the finals. In the Stock class it was young Xray Driver, Bowie Ginting who put in the fastest run to claim the TQ followed by Sewaka Ramadhani and Asdi. In the mini class, Imam Resi got TQ followed by long time racer, Yuri Taruna and Eric. In the Stock finals pole man Bowie made a very fast run in all three finals and won all legs to secure 1st place. Second place went to Sewaka Ramadhani followed by Asdi in 3rd place. It was a similar story in the Mini final as class TQ Imam Resi took first place followed by Yuri Taruna and Eric.
Stock class results
1. Bowie Ginting – Xray ( TQ )
2. Sewaka Ramadhani – Hot Bodies
3. Asdi – Tamiya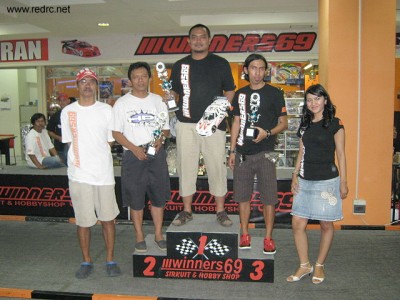 Mini class results
1. Imam Resi ( TQ )
2. Yuri Taruna
3. Eric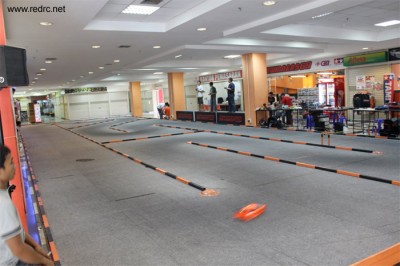 Thanks to Bowie Ginting for the report.
---