January 30, 2010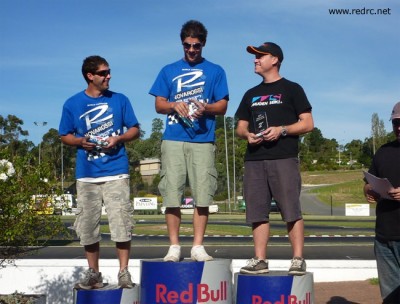 This year's Victorian Titles were run at the Melbourne Radio Control Circuit Racers facility over the weekend of the 22nd-24th January kicking off the start to 2010's sanctioned event schedule in the IC on-road scene. Racers from as far as Sydney and Adelaide descended on the Lilydale track from Wednesday prior to the event to start cutting laps and working on their setups. Practice and the first round of heats begun on Friday in sensational conditions with Novarossi team drivers Peter and Steve Jovanovic battling it out for honours in both 1/10th and 1/8th scale right from the beginning. A battle that would continue throughout the weekend.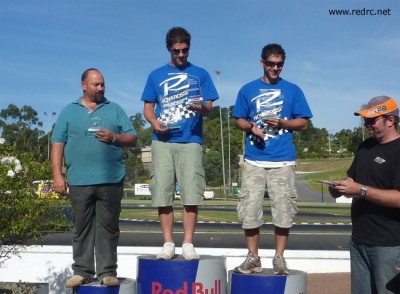 An overcast day dawned on Saturday. Round 2 was completed under ominous conditions and before long the heavens opened and a delay to proceedings had to happen. The sun shone through and the delay didn't last too long, though long enough to kill off one of the scheduled 6 rounds of qualifying. As the day progressed the times continued to fall. In 1/8th scale it was Peter Jovanovic from Steve Jovanovic with MRCCR President Andy Bishop putting in a blinder to be in 3rd. 1/10th scale saw the roles reversed with Steve J leading Peter J and in 3rd place Phil Woodbury. In Pull Start it was Adrian Vella from Trevor Waye and JPM's Joe Patane.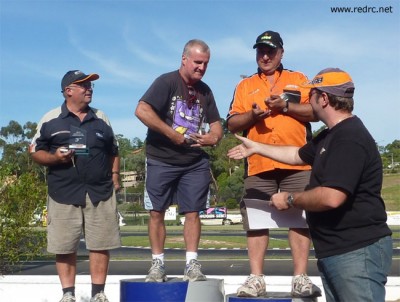 The sun made a welcome return after qualifying on Sunday but qualifying positions didn't change for the front runners in all classes. In the Pull Start final we saw possibly the oldest podium ever with Trevor Waye taking victory from Joe Patane and in 3rd MRCCR stalwart Chris Young. 1/10th Pro Tourer was an all Jovanovic affair with Peter leading home Steve and the final step on the podium being taken by local journeyman Derrick Miller. Onto 1/8th scale with Peter Jovanovic once again dominating from start to finish leading home Michael Kerr who made an excellent run from 5th and in 3rd Steven Jovanovic.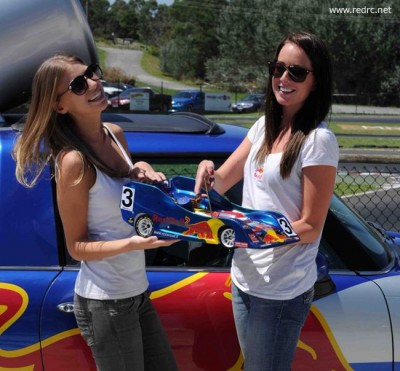 MRCCR would like to thank our sponsors Model Motorsport International (Mugen), JPM Racing (RB and Edam), Radical RC Hobbies (Novarossi), The Hobbyman and Red Bull for their fantastic support. These guys all donated time, money and goods to make this event happen and we are truly grateful. Results can be found on www.mrccr.com (follow the links). The next installment is at SORMCC track in Whalen over Easter for the NSW Titles where the battle will continue. Be there!
Thanks to Aaron O'Donoghue for the report.
---