January 2, 2010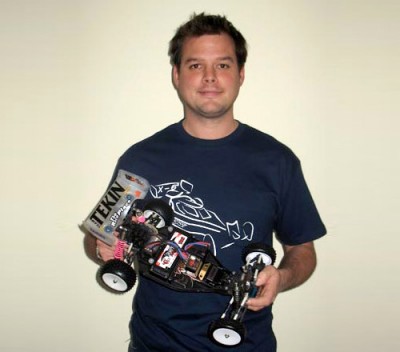 Have recently completed a move to Vampire Racing, UK off-roader Kevin Lee has joined X-Factory in 2WD for the 2010 season. Driving a privately entered X-6 Squared in '09, he won the National race at Eden Park and put his car in the A-final four times during the season.
2009 was my best year ever in buggy, and the X-6 Squared was almost magic all year, including the A final at Bilbao. When the chance arrived to drive alongside Ellis Stafford and the rest of the X-Team, I didn't think twice. They were all so helpful last year, I can't wait to be in the middle of things now. I may even have a go with an X-60.
Lee will continue to drive the Predator for Team Extreme in 4WD, and brings all his other sponsors to the buggy drive, including Tekin, Vampire Racing, The Race Place, Panic Racing, Custom Blitz, and Trishbits.
Source: X-Factory [xfactoryrc.com]
---