January 22, 2010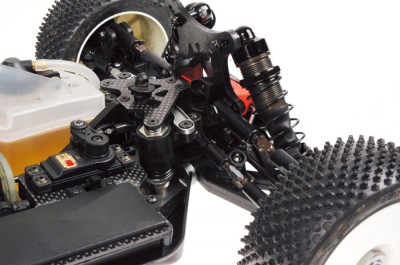 Having shown us photos of the overall chassis some weeks ago, Serpent are back with detail shots of the new S811 Cobra buggy. Also they have sent us the 4th part of the interview with chief car designer Billy Easton, the former World Champion continuing to run us through the cars main features.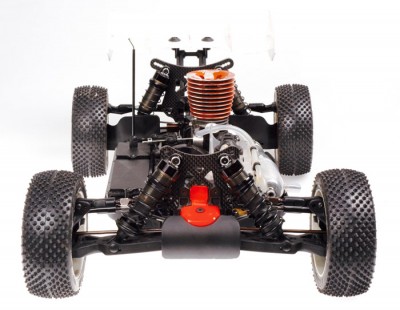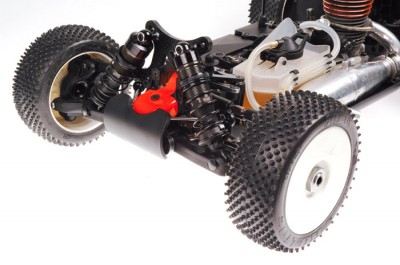 Please explain in more detail
Aerodynamics: body and rear wing
A. The body game has been stepped up a little. We really tried our best to provide the customer with a body that they would not have any reason to want to upgrade to an aftermarket version. Our body is extremely low profile and also fits the car super tight in all the right places. The cab and sides are equal in proportion. The rear of the body has additional down force, which helps guide additional air to the rear wing. When driving the car for sure you will enjoy the super low profile. To me it reminds me a lot of the Old Yokomo Works car that had a super low profile body. The wing has a combination of different foils. It also has 2 fins inside of the side damns to aid in keeping the rear of the car where it's supposed to be. So far in testing, the wing most definitely provides great side grip and is very controllable while flying through the air.
Anti-roll bars
A. The kit anti roll bars are conventional but ballraced, with bent piano wire that have laser engraved lettering. We have an additional anti roll bar kit that we will sell as an option that is very advanced and even easier for customers to adjust the wire sizes on the fly. Also the sway bars ride on ball bearings to insure they never get sloppy and will also provide consistent control.
Ball bearings
A. The car uses excellent industry standard rubber sealed bearings. In testing thus far they have been very durable and have taken far more abuse than some others I have tested on other vehicles.
Fuel tank
A. Our fuel tank utilizes a floating clunk design to help you out, if you get turned over and stuck upside down for extended time. The tank top has an overflow to help guide any unwanted fuel out the bottom of the car. The tank lid has been designed in a way to minimize splashing and keep the fuel off critical parts inside the vehicle.
Transmission
A. The transmission is all captured. You will not have to worry about loosing a pin in long mains or even at local events. It was designed so that no matter what, your drive train should stay assembled so you can finish any event duration without troubles. The drive shafts have been made of tool spring-steel and coated with the factory brown finish. They are also laser etched with identification marks. You will not be disappointed in the quality and strength here.
Brake system
A. The brake system has been simplified to help you set your brake system the same every time, no matter how many cars you build. The parts have also been lowered to help keep the CG as low as possible. It uses a piston system and provides superior braking like you have never felt before. We will also have many optional brake upgrades available later to fine tune the braking system like you have never been able to in the past.
Servo linkages
A. All the linkages and also camber links have been captured so you never have to worry about a ball cup popping off when you are on that TQ run. This car had one thing in mind, in order to win, you must finish. With all details in mind even on the steering links, be rest assured our goal was to create something even the lesser skilled driver could win with.
Electronics installment
A. The electronics installment is a little tricky the first time. You have a couple new things you have never had to do before. So for some it will be a bit foreign, however after you do it a time or two you will appreciate the packaged unit you get when you finished. The assembly is very clean, very tidy and simple if you want to remove it from the car. You do not have parts that look like they are just barely hanging on and out of place.
Chassis / chassis stiffners / flex control
A. After lots of testing we believe that the plastic stiffeners that are provided in the kit control the flex in all the right places to help you make it through the roughest terrain. The car is not too rigid, but also is not too flexible. As you may have found on some cars, the chassis is easily damaged and looks like a banana after only a few jump landings. I do not think you will be disappointed in the end flex control and longevity of your chassis due to the design.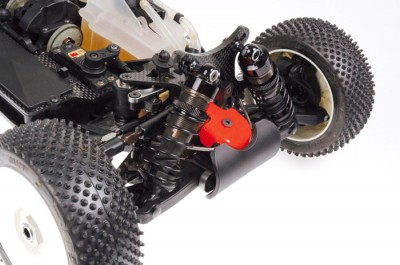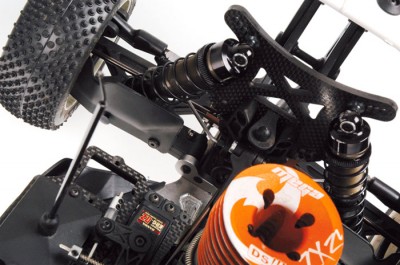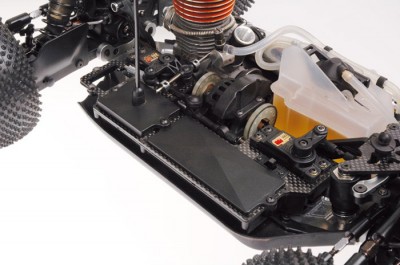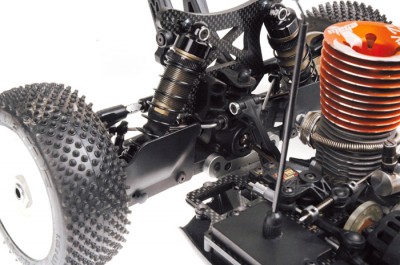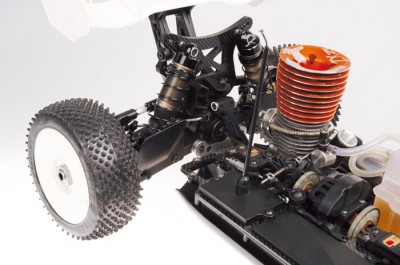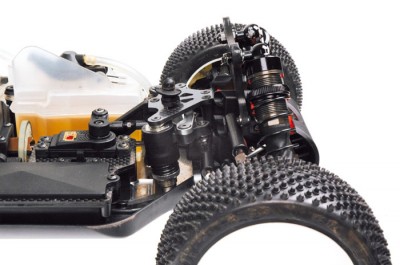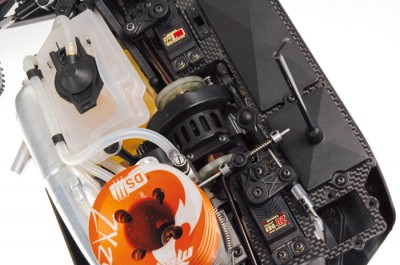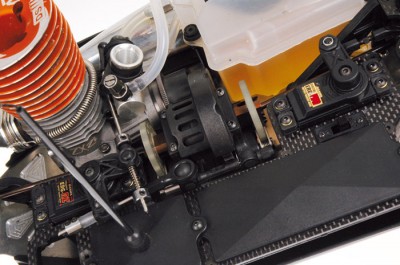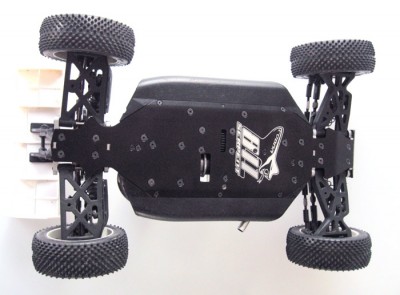 Source: Serpent [serpent.com]
---