January 12, 2010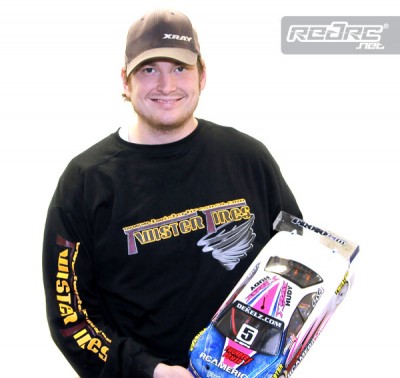 From this February Twister Tires USA is no more. Having spent the last 2.5 years working with supplier ATS in building a loyal following, the company name will change to ATS America, with the company carrying the full line of ATS products into the US. In an equally big announcement, ATS have announced that with the help of DJ Apolaro they were able to sign Multiple Worlds Finalists and USA National Champion Paul Lemieux. "Paul is a perfect fit for us, as he is a well respected racer both on and off the track and we want to maintain that close 'family type' relationship we have with the racers. We are working on entering the electric market aggressively in the coming seasons and who better to test and help create the best products for the customers than Paul Lemieux". Paul had the following to say about the deal:
With my new sponsorship package for 2010, I was faced with the ever so important decision of what tires to race this season and beyond. After weighing my options I decided to team up with friend and fellow top racer DJ Apolaro at Team Twister/ATS tires. With the amount of racing and development that ATS has done, I know that this will be a great decision for me and hopefully ATS in return.
This is a year of change for the Xray team driver having recently switched from long time sponsor Trinity/Team Epic to Thunder Power RC and now from Jaco to ATS.
Source: ATS America
---