February 24, 2010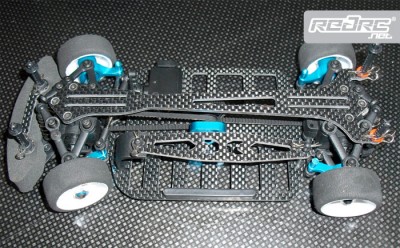 New from Alienpower, is an updated version of their Raptor 18TC Pro micro touring car. The all new Raptor 18TC 2010 Spec comes with all alloy optional tuning parts as standard out of the box, including a blue anodised motor mount and alloy suspension blocks front and rear. The rest of the 4wd belt driven car remains the same which includes a CNC-machined 1.8mm carbon fibre 6 cell type chassis and a 2mm carbon fibre adjustable racing upper deck.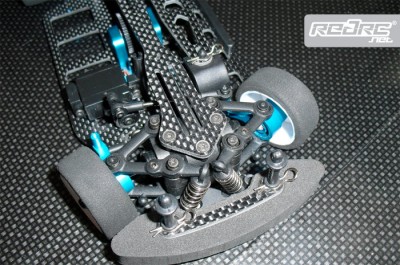 Chassis:
– 1,8 mm 6 cell Type Chassis CNC-machined
– 2 mm Adjustable Racing Upper deck CNC-machined
– Tires Front: 35 x 15 mm /Rear: 35 x 18mm Foam Tires
– Fits 150mm Micro Car Body shells (not included)
– Adjustable Upper Suspension Front
– Adjustable Lower Suspension Front / Rear
– Touring Car Style Wheel Mounting System
– Front Foam Bumper
Drive train:
– Belt-drive 4wd
– Composite Drive Shafts Front / Rear
– Ball Differential Front / Rear
– Low Friction Ball Bearings
– Central Drive Train Position
Out of Box:
– The Alienpower Raptor18tc is fully factory build.
– Included the Kit is Steering Servo, Tools, Wheels with Foam Tires and Pinion Set and Alloy Option Parts.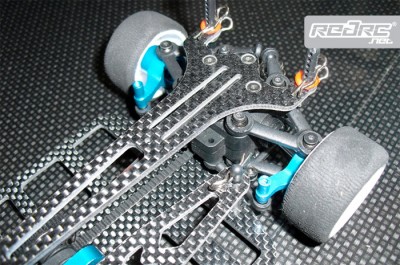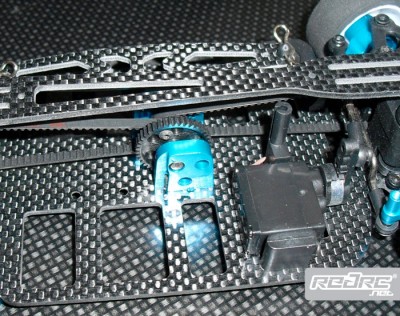 Source: Alien Power [alienpower.net]
---