February 27, 2010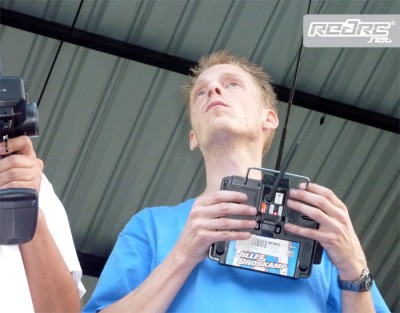 An annual event held every February in Bangkok Thailand, the TITC attracts touring car racers from around the world come the exotic South East Asia to participate in this prestigious event. This years race has us at a new location.  The normal home of the event has been RCS Raceway located right in the heart of Bangkok, but unfortunately they had to close the track because the land that it was on was sold.  So an unfortunate thing for RCS, but a great opportunity for the home of this years event RC Addict. RC Addict is an amazing place. A brand new facility normally home to 200mm nitro cars but this week it host what is possibly the largest touring car race in the world.
Unofficially 260 entries in the 2 major classes which are Brushless Stock and Modified.  The largest class of the 2 is the Brushless Stock class with 195 entries in this division.  Now the term Stock is a bit deceiving as they are using 11.5 Speed Passion Handout motors which to most places in the world is far from stock.  These motors coupled with the new age of speed controls has these cars going a speed that is what Modified used to be only a short time ago.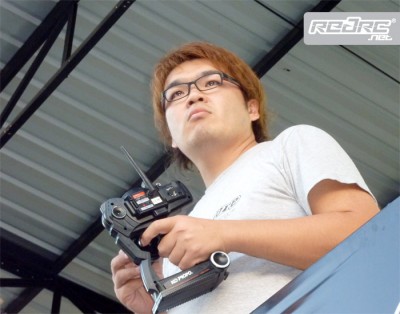 In Modified there are 66 entries with some very common and well known names at the top of the leader board.  Control Practice is complete and it is current European Champion and former Amsterdam native now a Bangkok resident Jilles Groskamp who leads the class driving his Orion powered Tamiya car. 2nd driving for Hot Bodies and your Current 1/8th Buggy World Champion Atsushi Hara , and rounding out the top 3 is Kyosho ace Shin Adachi.  A few big names missing from this year's event are current ISTC World Champion Marc Rheinard and some of the top European drivers Viktor Wilck, Juho Levanen and Teemu Leino. Unfortunately due to a scheduling conflict with the European Indoor championships being held also this week, these drivers could not attend the TITC.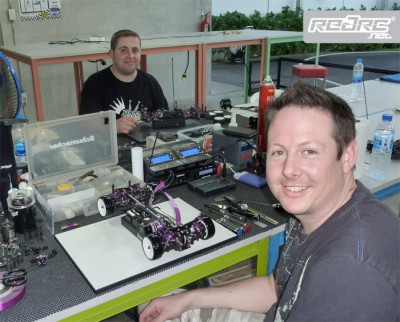 The track here at RC Addict is an extremely large fast and flowing circuit. Taking these cars to speeds we rarely see. With the speed of the cars and the large layout precision is the key to going fast, you must have your car on the perfect race line each lap or your lap times will suffer by more a half of second per lap. The organizers here have done a great job organizing such a massive event and they have a great staff of workers doing all the behind the scenes work. Unfortunately I have been struggling with getting an internet connection while here and I have not been able to do the updates like I had hoped. I will do my best to bring you coverage as we progress.
Thanks to Scotty Ernst for the report
---