February 22, 2010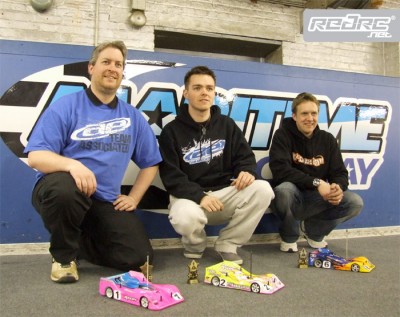 Round five of this season's BRCA 1:12 championship was held over the weekend at the popular permanent indoor facility at Maritime Raceway. As per previous rounds day one sees a Pro Stock national for all drivers, with an option to run 10.5 or modified motors on Sunday. Day one went well for team Associated with a win for Olly Jefferies and his LRP / Reedy powered R5, Olly qualified second behind his experienced team mate Keith Robertson. An early error from both Associated drivers saw Elliott Harper take the lead with his CRC car, Olly kept the pressure on Elliott who then run into mechanical problems and dropped back allowing Olly to take the win ahead of the V-Design of Andy Griffith with Keith Robertson completing the Podium. The result opens up the Pro Stock national title, with one round to go a number of drivers can now take the title.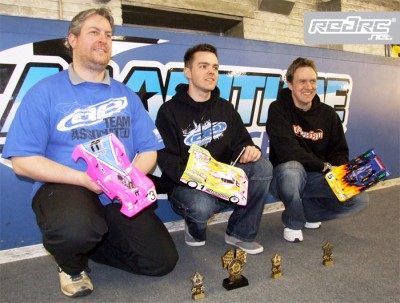 The Modified national on Sunday was all about two drivers, Olly Jefferies and Elliott Harper, the pair dominated qualifying and were well ahead of the chasing pack, Olly controlled from the front and took FTD by three seconds over the CRC of Elliott, the pair were nearly a lap ahead of Keith Robertson in another LiPo powered R5. A win in the A final would make either driver favourite for the modified national title. Olly converted his pole position into an early lead edging away from Elliott, but at the mid point Elliott pushed a little too hard and hit track marker causing him to retire, with Elliott parked up Olly was allowed to cruise to his second national win of the year with his Associated team mate Keith Robertson second and Andy Griffiths taking 3rd.
Both BRCA national titles now go down to the last round at Chesterfield in March.
Source: CML [cmldistribution.co.uk]
---