February 2, 2010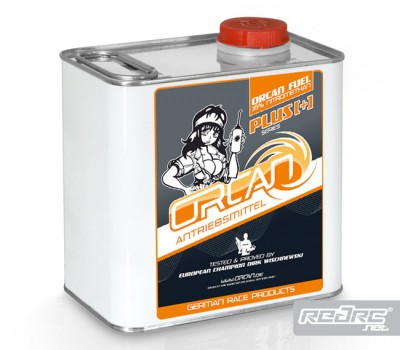 Following extensive and successful testing SMI Motorsport will offer its regular Orcan fuel with 16% Nitromethane content, which has been well-proven for more than 20 years, in an advanced formula specially designed for the .12 engines of the 1/10 200mm nitro class. The new fuel, Orcan 16PLUS[+], has undergone a self-minded development and substantial testing in a close co-operation with engine expert Michael Heinrich (MH-Motortuning) as well as European Champion Dirk Wischnewski and E.C. finalist Gerhard Kandelhart. The first success was achieved soon when Wischnewski won the E.C. in Gubbio/Italy using the new Orcan 16PLUS[+] for the very first time.
The Xray/SMI team drivers Wischnewski and Kandelhart agree: "The new Orcan fuel provides more power at a lower engine temperature – no matter if ambient temperatures are high or low." Also engine expert Michael Heinrich arrives to the same conclusion. The German Champion 40+ certifies optimized running characteristics. "With the newly developed Orcan fuel the engine is easy to adjust, piston and liner look perfect." The new Orcan 16PLUS[+] was targeted for the powerful .12 engines (2.11cc) with their special characteristics and deploys its outstanding performance at engines of all established manufacturers.
For off-road and on-road 1/8 the long-time proven Orcan fuel with 16% and 25% Nitromethane content will remain first choice as comparative tests have verified. The regular Orcan fuel as well as the new 16PLUS[+] will be offered in 2.5 litre cans only, the 5.0 litre can is not available anymore. The reasons are obvious because for dealers and customers 2.5 litre cans are easier to store, to transport and to handle and offer fuel which is more fresh. Positive for customers: SMI cut the price for a 2.5 litre can of Orcan fuel to the price level of the former 5.0 litre can.
The new fuel 16PLUS[+] is another product of the popular Orcan line: innovative, forcefully developed and successfully tested – the performance PLUS for your success!
Source: SMI Motorsport [smi-motorsport.de]
---