February 4, 2010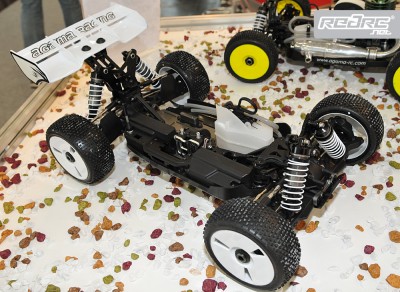 New to the scene, Taiwanese based Agama have presented their new car at the Buggy Sport Racing booth. The new A8 Evo, which we are told has been aided in development by a top Spanish driver is a rather conventional buggy with some unique features that may set it apart. The most visible change is around the centre diff, where the normally top plate is now mounted layed down, which we are told helps prevent the chassis twisting under braking which causes the car to turn slightly.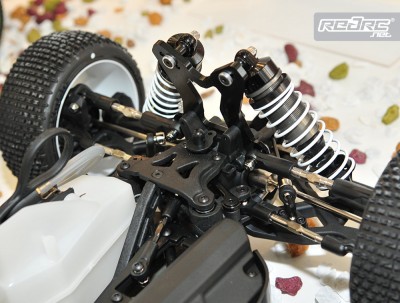 Staying with the brakes, they use pistons to apply even pressure to the brake pads, in place of cams which turns the plate at an angle. On all 4 corners the new 'Mega Bore' shocks are 3mm longer than Kyosho shocks and 1mm larger diameter, while for the radio equipment it can be moved around to easily help you adjust the balance of the car to your liking. Also neat is the inclusion of integrated skid plates front and rear, with the latter actual set into the chassis plate to avoid it catching and subsequently peeling up.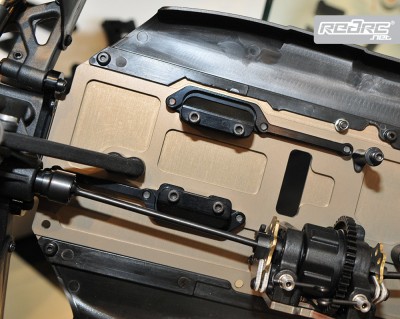 Agama will also produce a limited special edition which will feature a number of optionals as standard and will be anodised orange. Included in this version and to be as an optional for owners of the normal version, is the new engine brace which spreads over the length of the chassis to increase stiffness. Up front there are aluminium front axle bearing holders in aluminium in place of the standard plastic. Available in April.
---