February 5, 2010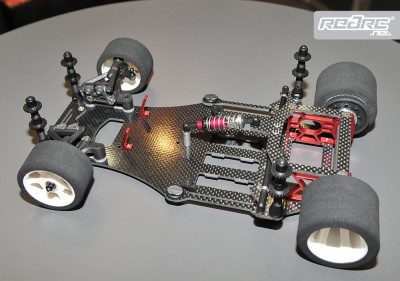 Dutch company Corally are present at the fair as in previous years and they are showing off their new 12SL 1/12th scale chassis that has been optimised for 1S LiPo. The new link car retains the same front end as its predecessor with most of the changes happening behind the front wheels. The new rear motor pod is now stiffer and more stable thanks to its machining, with the rear axle bearing holders now half integrated into the rear blocks further helping this. To play around with the positioning of the batteries Corally offer option damper mount plates that allow the battery to be place 5mm further forward for different handling characteristics.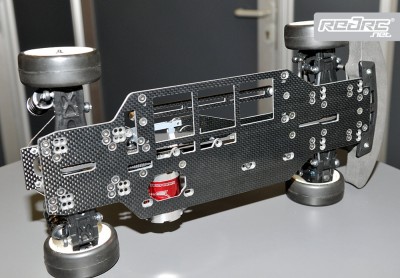 The Phi 09 touring car has been given a few upgrades with the most noticeable being the availability of the new LiPo optimised chassis plate that gets rid of the 6 NiMh cell slots in place of 3 square holes that allow the user to mount optional 30gram brass weights into before mounting the LiPo stick pack. The new 2.5mm chassis is much stiffer than the previous chassis and for indoor racing there will also be a 3mm version available. Corally are also offering their customers to get the kit with the new straight wishbones or with the previous versions.
Other new items on their stand were the V-Booster, a small piece of circuitry that allows racers that use 1S cells of 3.2V to transform the working voltage of their older ESC to work with the lower voltage. Corally also were showing their new 5200 40C LiPo pack and IBS balance charger.
---