February 5, 2010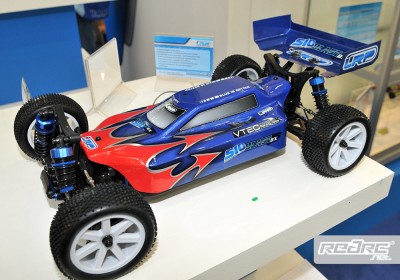 LRP have a shiney new presence at the Toy fair with their impressive new 2 level booth, in which they were showing there latest and greatest products. Drawing much attention for its value for money, the new S10 Blast BX is a 150 euro 1/10th scale 4wd electric powered buggy. For that price you get a neat little buggy which comes pre assembled with painted body, all electronics built in, including the battery, a 2.4ghz radio and a wall charger. Definitely a good deal and a good starter car for anyone looking to enjoy the fun of offroad. As you progress you can of course upgrade the car to suit your abilities with multiple performance enhancing optional parts to become available.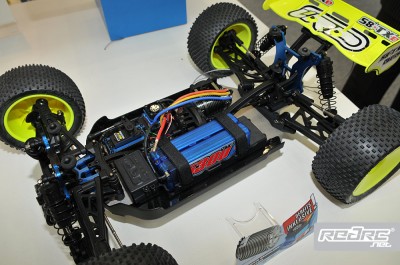 Continuing on with the cars, LRP have shown off the final S8TXe RTR truggy, which comes supplied with the SPX8 ESC as well as the Vector 8 brushless motor, in fact all you need to get running, with the exception of the LiPo battery packs.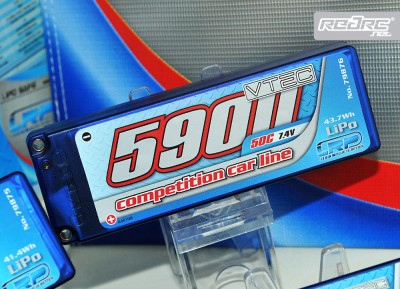 On the electronic side of things there is a new range of 50C packs in various different configurations with the most powerful being the 5900mAh stick pack, but you can also now get a 5600mAh stick pack, a 5000mAh saddle pack and a 5400mAh 1 cell pack. LRP also displayed their new A2-STX Pro 2.4ghz transmitter, which offers high value for money due to it low cost. Featuring end point adjustment for both channels as well as a fail safe and the benefit of no interference this is a great starter radio system.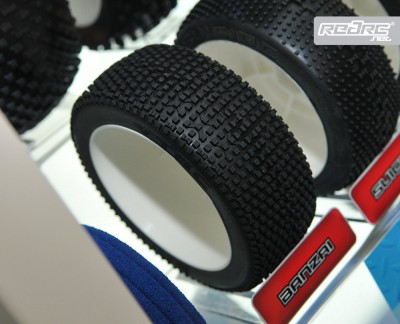 Finally in the VTEC line, LRP have released the Banzai, which features a special pin design with an additional reinforcement pattern for optimal driving response and great stability. Perfect for tracks with little dust or dust free conditions and are great for long finals due to its durability.
[youtube]http://www.youtube.com/watch?v=9NewZQhn8FQ[/youtube]
[youtube]http://www.youtube.com/watch?v=-OObFmakG4E[/youtube]
[youtube]http://www.youtube.com/watch?v=JGiN-BA3ZvQ[/youtube]
[youtube]http://www.youtube.com/watch?v=517Yq9EEC1Q[/youtube]
[youtube]http://www.youtube.com/watch?v=H3Bo30ANUhY[/youtube]
[youtube]http://www.youtube.com/watch?v=QPAGwCky2bo[/youtube]
---