February 4, 2010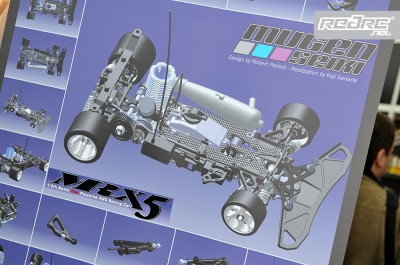 As expected Mugen have introduced their new 1/8th scale on road concept. Unfortunately the car was not completed in time to be shown at the fair so we have had to make do with CAD images. The car is completely new over the MRX-4X and features some pretty unique features such as the mounting of the front steering block which removes the top pillow ball and replaces with a top mounted camber link. This allows for wider adjustment through the use of optional carbon plates on both the top link and also with the carbon arm on the steering block. As is standard with modern on road gas cars, it uses aluminum bulkheads and carbon plate for the mounting of the rear wishbones.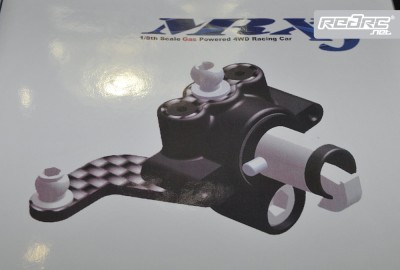 Around the radio plate, the MRX-5 has a completely new fuel tank and uses a modular system for the radio equipment, which like on most buggies can all be removed in one go including both lay down servos and radio box. For performance the rear of the radio plate uses a rear flex system that see the plate mounted to the bracket uses a wide mounting hole that allows it flex separately from the rest of the car. Another new feature of the car is the fact that its brake disc is now mounted to the rear axle similar to that on the Shepherd. Other improvements include quick access front and rear axles, using only 4 screws in the case of the front, as well as a one piece middle drive axle, long engine mount for increased stiffness in place of side plates, new 8mm gearbox shaft for better durability and a completely new clutch system which sees the fly weights reversed and using a new clutch shoe plate which is tapered on the back side.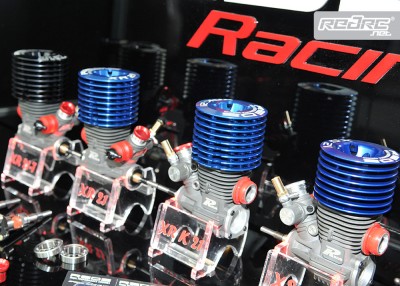 Also present on the Mugen stand is new engine brand Reds Racing, who are displaying their new range of on and off road engines. Alongside the standard blue headed versions, there are a range of black headed engines that have been hand tune by Mario Rossi.
---