February 7, 2010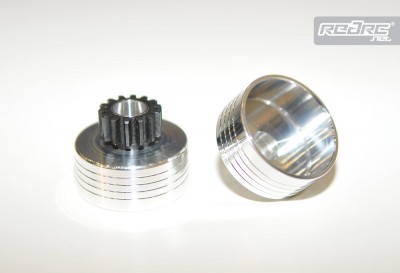 Aftermarket parts maker PSM Racing had their range of products on display here at the toy fair and are debuting some new additions too, including these new clutch bells. Made from aluminium, they are lightweight and offer the ability to mount your own clutch pinions using the threaded end and PSM intend to also plan to produce a suitable range of pinions. Other new items include the new range of brake discs, which use a new material, and will be suitable for various different cars.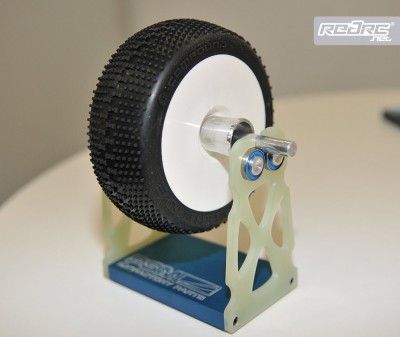 For balancing your buggy and truggy tires, there is an update to their previously released wheel balancer that uses an aluminium base and fibre glass side plates to produce a low cost and lightweight system. Dual ball bearings on both sides and easy to mount balancing shaft complete this easy to use tool. A new range of universal wings, in black, white and yellow, offers downforce between a standard RC8 wing and the Pro Line high downforce wing and is made from an almost indestructible material.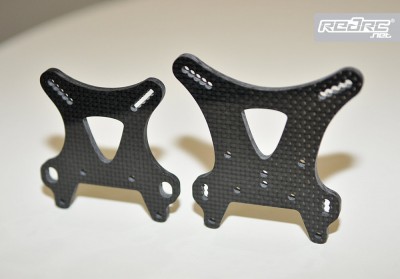 For the Mugen MBX-6 there are front and rear shock towers made from a special mixture of 4mm carbon fibre, that uses layers of carbon and fibre glass to produce a slightly more flexible tower that can resist impacts better. Some universal mud scrapers are also made from 4mm thick carbon fibre and will fit almost all cars with the exception of the Xray 808. Finally there is a new set of 16mm big bore shock absorbers that are made from coated aluminium and supplied with medium hardness springs with others available. Sold in a complete set of 4 they fit the CLX and RC8 for sure and may also fit other chassis's too.
---