February 7, 2010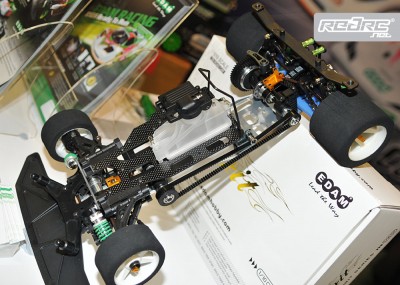 Taiwanese car manufacturer EDAM were showing off a prototype of their new as yet unnamed 1/8th scale on road car. A complete overhaul of their previous car, with new chassis plate, radio plate, wishbones, rear body mount and braking system, it is again a conventional but solid design. They also are displaying their Spirit 981 Gold Edition 1/10th 200mm chassis, with gold anodised parts and supplied with many optional parts as standard.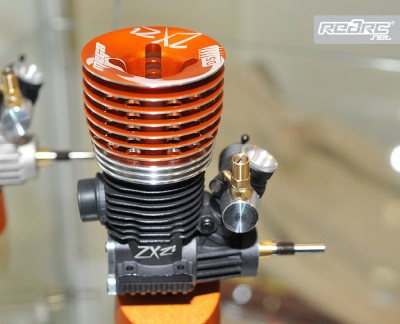 Mega have their new line of DS4 engines on display at the Serpent stand, which on the 21 on and off road motors feature a new larger finned combustion chamber and both sport a new cooling head, which in the case of the buggy motor has been lightened with holes machined through the lower fins. Also for off road there is a budget 3 port motor, while for 1/10th on road, the new .12 DS4 has a new crankcase, different cooling head, new back plate and internally new timing.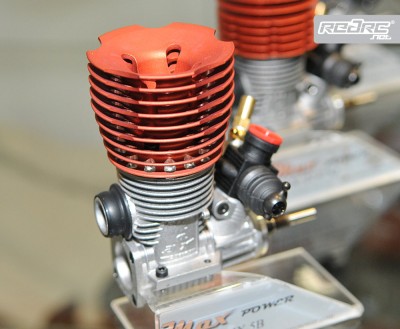 Max Power had a small presence at this year's fair, also on the Serpent stand and showed off their new off road engines, the MX5 and MX5B, which sport a new cooling head and balanced crankshaft. There is also two new exhausts for both 1/10th and 1/8th off road.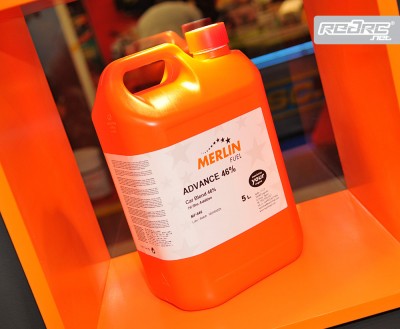 Spanish fuel company Merlin are present at the fair for the first time and showing off their new range of Advance fuel which will be available in 25%, 33% and 46%. Sold in a new plastic orange drum, all their fuels will feature their new 'High res' additive package for better bearing protection and to avoid oxidation.
---