March 22, 2010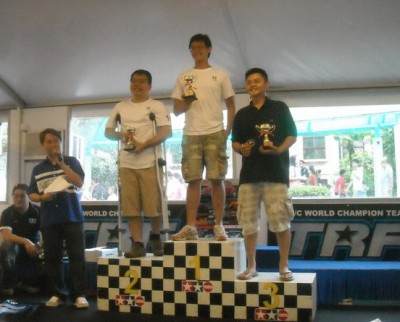 Last weekend, Stargek Singapore hosted round 1 of the 13th Tamiya Asia Cup Singapore Championships. The event was held in a tent outdoors, laid with carpet and proudly sponsored by West Mall and Stargek Singapore. On Saturday, it was the Tamiya 'Fiat Abarth 500' Challenge race, a 3 hour endurance race. Each team was handed a Tamiya XB Fiat Abarth 500 M05 to race and special rules included fixed interval of 30 mins for each battery change, compulsory driver change every 45 mins and no modifications to the XB cars.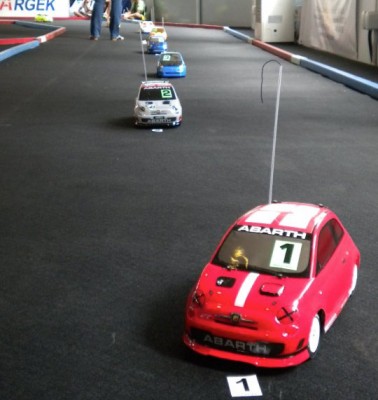 The Acorn-powered Team M Racing 2 led for most of the race only to suffer a freak accident in the final hour when one of their rear friction shocks gave way causing them to lose almost 50 laps. Eventually it was Team Three Little Tigers that came out top as they had a near flawless race with only a minor technical glitch which prevented them from clocking more laps. Team M Racing 1 came in a close second and Team M Racing 2 filled the final podium position
Final Results
1. Team Three Little Tigers
2. Team M Racing 1
3. Team M Racing 2 (Acorn Racing)
Sunday was the main event where all the serious racing happen. In the M-Sports Category, powered by Acorn Racing's 4200mAh 30C 2S1P 7.4V stick pack style, Leonard Sim and Gerald Low was on fine form and was fighting for the top qualifying (TQ) spot. However slight mistakes prevented Gerald taking the TQ and so gave the TQ spot to Leonard.
Leonard took advantage of his starting position on the first row and continued to display his fine form by winning all three rounds of finals.
M Sports final
1. Leonard Sim (Acorn Racing)
2. Goh Kee Choon
3. Gary Soon
In the Formula 1 (F1) Category, all racers are using Tamiya's newest F1 chassis and F1 motor, F10 chassis and Formula Tuned motor. Testing between Acorn Racing's 4200mAh 30C 2S1P 7.4V stick pack style and Acorn Racing's 3800mAh 36C 2S1P 7.4V stick pack style, Acorn Racing's Allister Lim managed to out qualify his closest rival Daniel Chee by 2 laps and setting the fastest lap.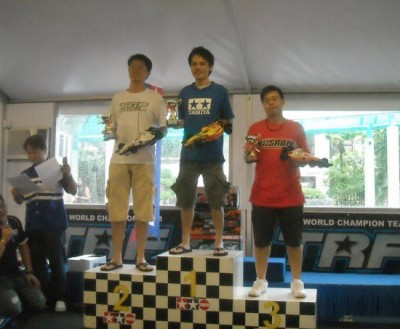 In the finals, he stuck to Acorn Racing's 4200mAh 30C 2S1P 7.4V throughout the 3 finals but could not captalise his first row spot and won only one final and eventually ended up in 3rd position with Daniel Chee taking the win ahead of Ray Lan
F1 Racing final
1. Daniel Chee
2. Ray Lan
3. Allister Lim (Acorn Racing)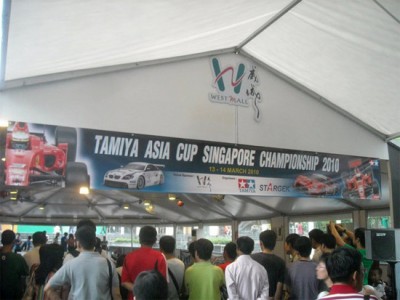 Other Results:
4wd GT
1. PY Tang
2. Chee Lip Keong
3. Daniel
Superstock Touring
1. Ian Ngiaw
2. Adam
3. William
Source: Acorn Racing [acornracing.com]
---