April 26, 2010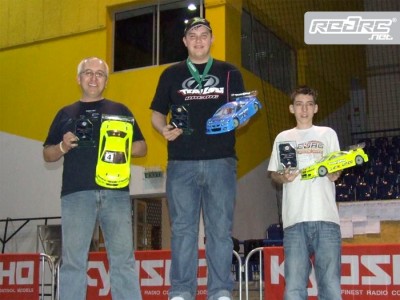 The 2009/2010 Hungarian Electric National Championship, which comprised of 7 rounds from which 6 count, came to an end in April at the Dabas Diego Sport Center. The Hungarian Electric National Championship which runs only on carpet from October until April, had an average entries of 110-120 racers during the season and not only saw National Championship categories but hosted races also for Formula-1, Buggy (1/10, 1/16) Gentleman and Junior drivers. In the most popular category called N (Newcomers) it was Viktor Juhasz (Losi), who won all 7 races and the championship ahead of Jozsef Valent (Xray) and young talent Akos Kloiber (Losi).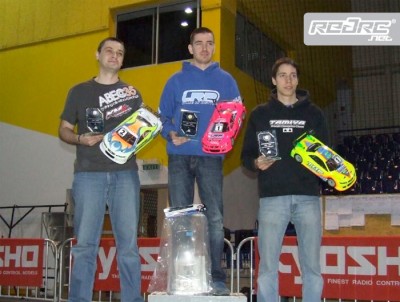 In the Stock category, where racers use 13.5T Speed Passion motors, similar to the ETS, there was great battles during the season, but finally it was current Euro Touring Series Champion Balint Rajki (Hot Bodies, LRP) who won it again this year, ahead of the Romanian top racer Cristian Faur (Serpent) who races in Hungary a lot. Gabor Forrai (Tamiya, Speed Passion) who was third in this year's ETS round here in Dabas got third places overall in this year's Hungarian Championship.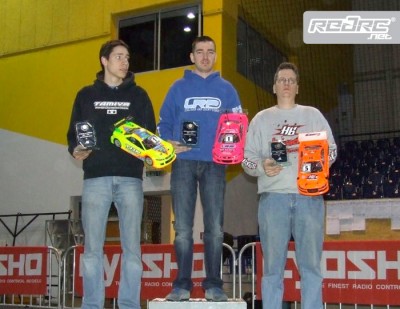 In modified it was Gabor Forrai (Tamiya, Speed Passion) who took the early lead in the championship with 2 wins, but after that Balint Rajki (Hot Bodies, LRP) won the next 4 races and collected enough point to secure his 3rd consecutive championship title. Gabor took 2nd place overall ahead of Peter Miko (Hot Bodies, LRP) who had bad luck during the whole season.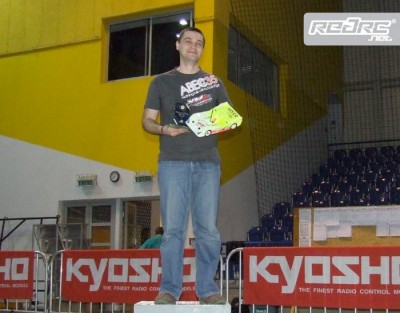 In Modified 1/12 it was Cristian Faur (Serpent) who did it again this year. He was strong in the early part of the Championship and even though he suffered run time problems during the second part of the season could keep his advantage and secured another title ahead of Janos Juhasz (CRC) and Zoltan Szabo (Hot Bodies).
Thanks to Balint Rajki for the report.
---