April 21, 2010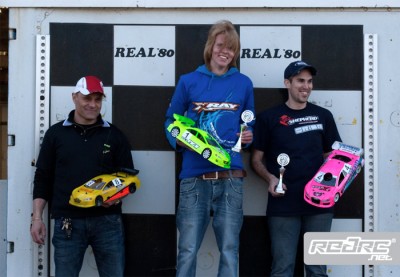 The opening round of the Dutch 1/10th scale 200mm National Championship got underway at the Groningen track in the north of the country. Nice sunny weather greeted the racers and using a new qualifying system that saw the drivers 3 best laps count towards your start position it was last year's champion Pedro Rombouts that took the pole position ahead of Daan Jacobs, Jurgen Geerligs, Ricardo van Dam and Remy Moller, with a new system seeing the top 5 now qualifying directly into the main final. In the 30 minute main final Daan Jacobs was the first to retire, an accident on the 2nd lap ending his race. A lot of errors throughout the field on the bumpy track kept things interesting but up front Rombouts steamed ahead to win the race by 3 laps ahead of Ricardo van Dam in 2nd and Ruud Schuitmaker in 3rd, the only driver to do a tire stop in the final. In the Nomac class Arne Schober took the win ahead of pole man Marcel Haenen, with Rob Kreijssen in 3rd. Finally in the 1/8th promo class it was Peter van Dijk on pole position but problems in the final meant he dropped out of contention allowing Marc Meijer to take the win from Mario Gerssen in 2nd and Robert Krens in 3rd.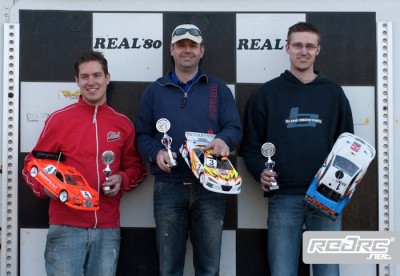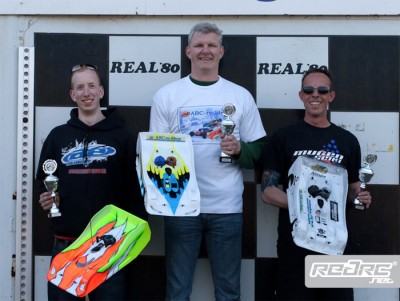 View the full results here.
Thanks to Ruben D'Arco for the report and photos.
---