May 25, 2010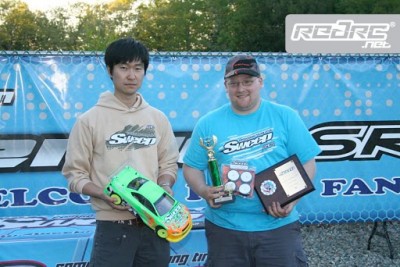 The Sweep Challenge was held at Controlfreakz Raceway in Chaplin Connecticut last weekend and was sponsored by Sweep Racing USA. With 7 heats of racing action split between 17.5, open mod and the 13.5 4wd mini classes, Ryan Lee and Steve Kong made the trip from Korea to participate in the event and showcase Sweep Racing products. In qualifying Mike Haynes was able to take the TQ position in both 17.5 and Open Mod classes. In the 17.5 class final Mike Haynes was able to hang onto the victory in the A final with Casey Retke finishing in second and Kenny Lambert taking final the podium position in third. The Open mod class had incredibly close racing action with Mark Strasnick taking the victory in the final with an amazing pace in the closing laps. TQ Mike Haynes finished second with Randy Bernard taking third position.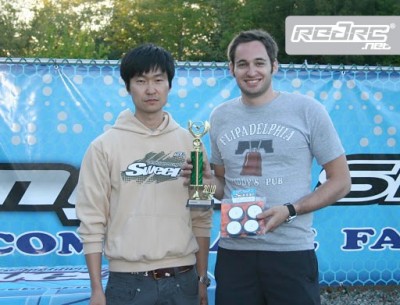 [youtube]http://www.youtube.com/watch?v=0y5qK9WYbQw[/youtube]
[youtube]http://www.youtube.com/watch?v=M7GLlcRP2OA[/youtube]
Thanks to Jamie Gonzalez for the report.
---