May 29, 2010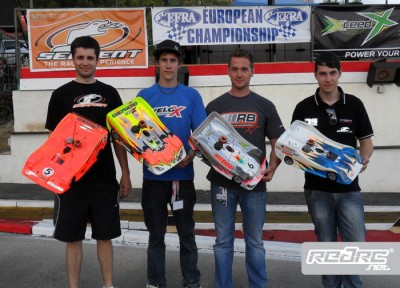 The European B Championships for 1/8th scale on road take place this week at in Monaco, at the FMM track in the hills above the principality. Thursday evening saw the opening ceremony take place and after 4 days of free practice all the teams entered the track in their National shirts under the sound of their National Anthem. 13 Countries have come to this event with drivers from Austria, Belgium, Germany, England, Ireland, France, Portugal, Italy, Switzerland, Holland, Poland, Russia and Monaco in attendance.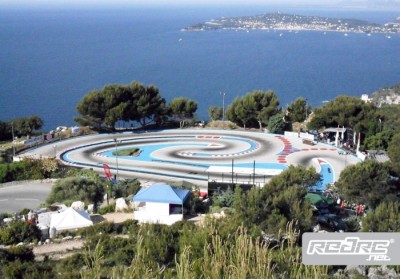 Friday morning started with a slightly clouded sky, with temperatures around 18-20 degrees, so perfect weather for making a good run and after 2 rounds of timed practice it was John Ermen out front followed by Eduardo Dulac, Christian Wimberger and Alberto Tedeschi. The first 20 drivers were able to run 29 laps, so it would be very close racing in qualifying.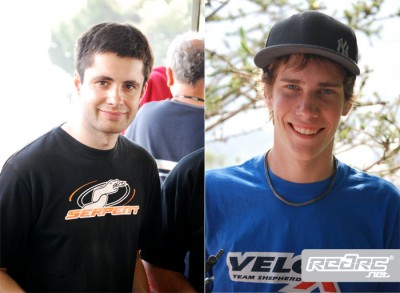 In the afternoon the temperatures went up a little bit, although it is still a little cloudy. A few rain drops made the last part of heat number 7 a little bit slippery, so it was re-run after heat 10 so that everybody had a dry heat in round 1. After the first round of official qualifying we had Tim Wood in first followed by fellow Serpent drivers John Ermen and Andrea Lorenzi, with Shepherd driver Simon Kurzbuch in 4th.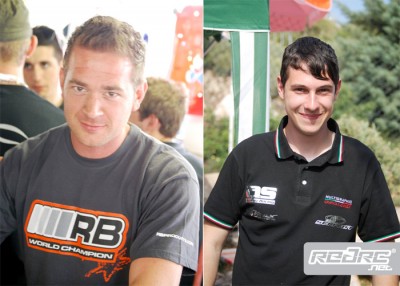 Not so many big changes in round 2 due to the sun coming out and clearing the sky. The temperature also went up, so times went down a little bit. Only a few people managed to improve their time. In the top it was Simon Kurzbuch who also made a 30 lap run to squeeze into 2nd and so after this final round on Friday it was Tim Wood still on pole ahead of Simon Kurzbuch, John Ermen and Andrea Lorenzi.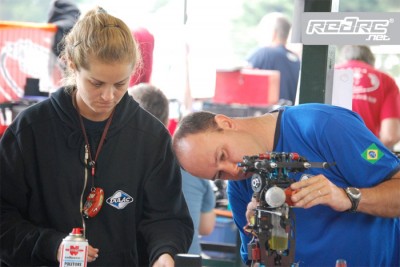 Expect an update following the end of qualifying later today.
Source: Sander de Graaf / Additional Images: Serpent [serpent.com]
---