June 15, 2010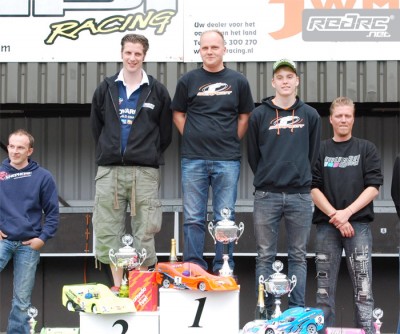 Last weekend saw the EFRA Grand Prix 1/8 IC on road run at the beautiful AMCA track in Apeldoorn, The Netherlands. A relatively low attendance of drivers for a GP, but with plenty of famous names of European top drivers attending it was sure to be very close racing for everybody and a highly competitive event. TQ went to Belgium driver Ilia van Gastel ahead of Serpent team mate Michael Salven, with Rick Vrielijnck in 3rd for Mugen and Oliver Mack taking the final direct qualifying position for Shepherd in 4th. The Fastest lap time of the event was done by Belgian race Gunther van Staey, a 14.078 seconds, which he did in qualifying round 3 on Saturday afternoon.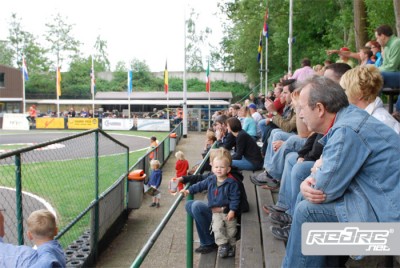 The semi finals saw some very exciting close racing and in some cases one hundredth of a second difference in the 20 minutes sub finals results meant climbing up to the higher finals or not. Before the main final all 10 main final drivers were individually presented to the audience, by announcing their name, car brand engine, etc, and their sponsors while driving 2 or 3 laps on the track.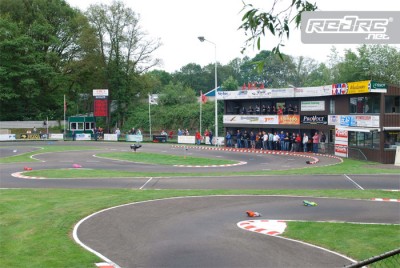 In the 45 minutes main final it was Ilia van Gastel who drove a very strong race from pole, resulting in a 4 lap winning margin of 2nd placed Rick Vrielijnck. Ilia only temporarily handed over the lead to Michael Salven during a tyre change halfway into the 45 minutes main final. Unfortunately after the race Michael's fuel tank was found by technical inspection to be more than 125cc after the main final. So Ilia took a convincing win, with second place claimed by Dutch driver Rick Vrielijnck and third place going to German driver Tobias Hepp.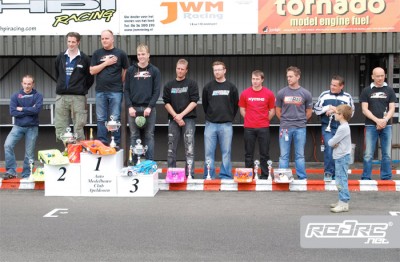 Main Final Result
1. Ilia van Gastel, 182 laps
2. Rick Vrielijnck, 178 laps
3. Tobias Hepp, 178 laps
4. Oliver Mack, 175 laps
5. Steven Cuypers, 174 laps
6. Clive Connolly, 173 laps
7. Gunther van Staey, 169 laps
8. John Ermen, 115 laps
9. Tom Smolderen, 79 laps
10. Michael Salven, 0 laps
Full results can be found here
Source: AMCA [amcaracing.nl]
---