July 17, 2010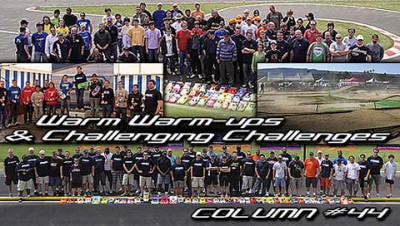 The 44th installment in the Xray column from Xray owner and chief designer Juraj Hudy is now online. In this months column he talks about pre event testing, something essential for a successful result.
With the EC and WC races coming in the summer there is a lot of duties, work and projects to be finished so everybody is super busy. Of course the deadline for us does not mean the EC and WC races themselves but usually the warm-up races which are organised a few weeks or months before the official event. In the highly-competitive racing world, going to a EC or WC without practicing at an official (or at least private) warm-up is a professional suicide; none of the top teams take such a huge risk.
Read the full column here.
Source: Xray [teamxray.com]
---