August 20, 2010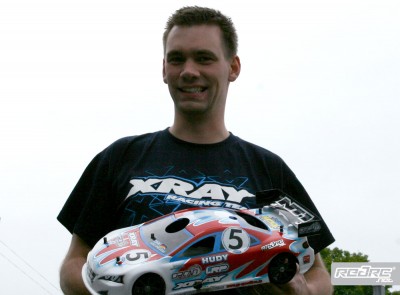 Round 1 of qualifying is over at this year's European 200mm Championships in Sweden and it was current European Champion Dirk Wischnewski who is sitting on top of the pack. Talking with the factory Xray driver he described his run as ok despite the car having some understeer. For the next run he plans to change the caster to try and get more steering. Second for the round, Capricorn racer Martin Christensen said his car and engine were perfect, he just needs to work on improving his driving.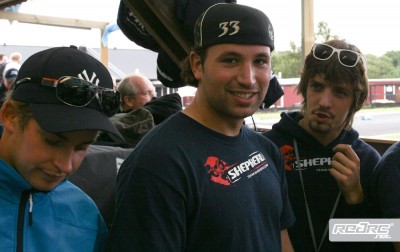 Marc Rheinard is sitting in 3rd, the Worlds podium finisher says he still doesn't have a good feeling with his Shepherd Velox V10 and is missing steering, pushing too much but also loose at the same time. His run also suffered after his Novarossi engine went rich following his pitstop.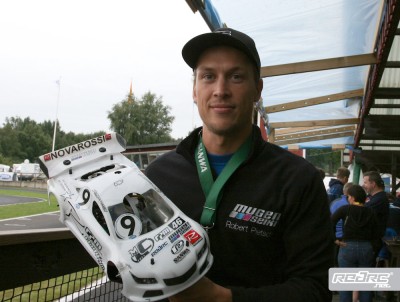 Top qualifier at the World Championships in Houston, Robert Pietsch is sitting in 4th after round 1. Suffering from traction roll in the warmup, he took it easy in the run so as not to flip over again. For round 2 he will put on harder front tires and push for a better time.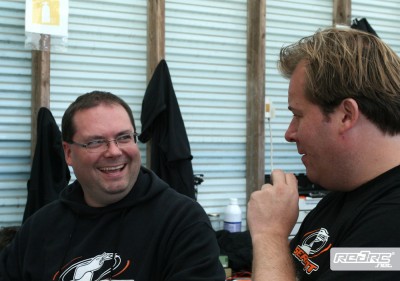 Mark Green, Alexander Hagberg, Adrian Bernsten, Manuel Huber, Christer Andersson and Jilles Groskamp round out the top 10. Jilles is actually happy with his 10th position as he has had a lot of engine troubles the whole week. The engine is better now and as a result he is going to change the rear shock oil to make the car a bit better over the bumps.
Racers in Group 5 had their run stopped because of rain, but it was re run again after group 11.
Top 10 after Round 1
1. Dirk Wischnewski (DE) – 28 Laps in 7:00.573
2. Martin Christensen (DK) – 28 Laps in 7:03.167
3. Marc Rheinard (DE) – 28 Laps in 7:05.299
4. Robert Pietsch (DE) – 28 Laps in 7:05.736
5. Mark Green (GB) – 28 Laps in 7:06.976
6. Alexander Hagberg (SE) – 28 Laps in 7:07.285
7. Adrian Berntsen (NO) – 28 Laps in 7:08.952
8. Manuel Huber (AT) – 28 Laps in 7:10.172
9. Crister Andersson (FI) – 28 Laps in 7:10.347
10.Jilles Groskamp (NL) – 28 Laps in 7:10.749
Full event results can be found here.
Image Gallery (roll over image for description)

Thanks to Ruben D'arco for the report and photos.
---