August 19, 2010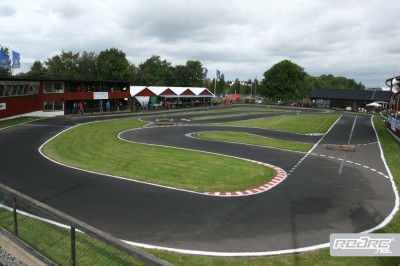 The EFRA European Championships are underway this week in Gothenburg Sweden on the VAST 8 track. The weather has been less than ideal, resulting in lost track time and in the case of earlier in the week, the loss of entire days. Today had seen the conditions drivable with the rain holding off but the temperature quite low. As you would expect the race has attracted the top European racers including the only 3 World's finalist from earlier in the month in the form of podium finisher Marc Rheinard, reigning European Champion Dirk Wischnewski, and TQ man Robert Pietsch.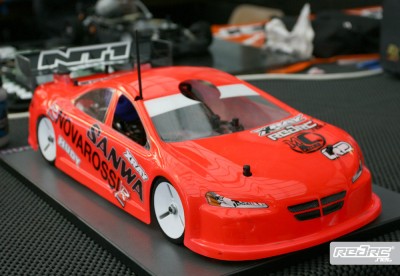 Practice has been running since Monday, when the weather has allowed, and the drivers should all now be closing in on their ideal setup. It has been free practice until now, but tomorrow morning will see 2 controlled practice sessions to be run to the proper qualifying format, followed by the opening ceremony before qualifying begins with 2 rounds.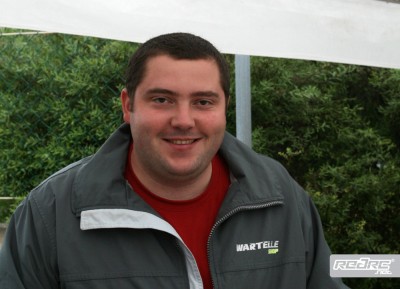 Although it is only practice, scoring and timing have been keeping a tabs on everyone basing their 'ranking' on a drivers average time over 5 consecutive laps. However this listing is not accurate, due to drivers cutting laps, which has allowed Serpent designer Michael Salven to come out on top ahead of Shepherd driver Jilles Groskamp on the practice list. Belgian racer Jerome Renaux appears to be the quickest of the drivers over 5 laps, who hasn't taken a shortcut, with an average lap time of 14.733 over the 5 laps. Tomorrow's controlled practice will give us a much clearer indication of who is fast and not and who has done their homework before qualifying starts.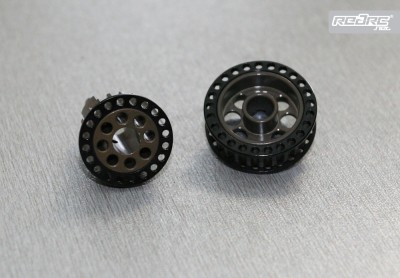 Our reporter in Gothenburg had a quick look around the pits and found some new items including this gearbox shaft center pulley from Xray for the NT1. Super lightweight, this two piece set reduces rotating mass which not only helps the overall weight of the car but helps with the responsiveness of the drivetrain.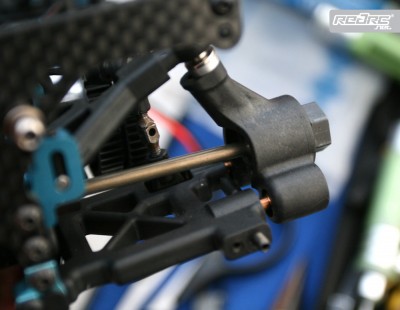 Shepherd also had a number of new parts including new lightweight rear drive shaft axles and pivot balls. Combined with previously released parts such as the brass battery plate and lightweight wheel axles and it helps bring the weight more to the centre for better car response.
View the event results here.
Image Gallery (roll over image for description)

Thanks to Ruben D'arco for the report and photos.
---