August 20, 2010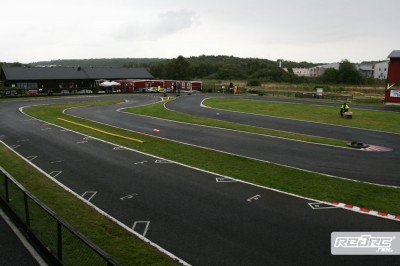 The second round of qualifying here in Gothenburg, Sweden has seen no improvements among the front runners as the rain arrived and made the track too slippery to set a fast time. In fact by the time the top heats were out on track, the continuous rain had made it pretty treacherous although some racers including former World Champion Daniele Ielasi, Martin Hudy, Jerome Renaux and Patrick Schaefer took this opportunity to go on track and test for the wet conditions. With the weather not looking good for the rest of the weekend this track time could prove beneficial come Sunday's finals.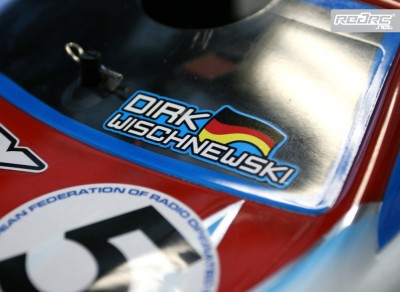 With the top 24 positions unchanged, Dirk Wischnewski still sits in top spot and with the expected rain set to hamper any fast times, it is looking good for the German Xray/Orcan driver. Tomorrow will see two more rounds of qualifying take place followed by the lower finals up to the 1/32nd before Sunday sees the main action get underway with the first of the 1/16th finals.
Top 10 after Round 2
1. Dirk Wischnewski (DE) – Xray/Orcan
2. Martin Christensen (DK) – Capricorn/Capricorn
3. Marc Rheinard (DE) – Shepherd/Novarossi
4. Robert Pietsch (DE) – Mugen/Novarossi
5. Mark Green (GB) – Serpent/Novarossi
6. Alexander Hagberg (SE) – Xray/Max
7. Adrian Berntsen (NO) – Xray/Capricorn
8. Manuel Huber (AT) – Xray/Max Power
9. Crister Andersson (FI) – Capricorn/Sirio
10.Jilles Groskamp (NL) – Shepherd/Team Orion
Full event results can be found here.
Image Gallery (roll over image for description)
Thanks to Ruben D'arco for the report and photos.
---