August 11, 2010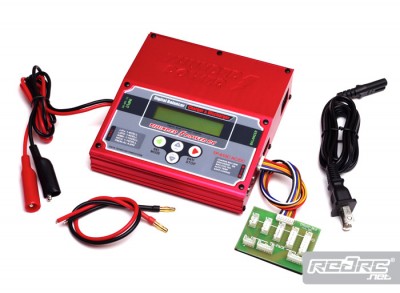 Thunder Power RC has released their TP610C-ACDC, a unique all-in-one charger, discharger and cycler with built-in LiPo/LiIon/LiFe (A123) cell balancer that offers maximum safety, performance and easy-to-see individual cell voltages making for the ultimate in battery maintenance systems. As the long-anticipated and fully-integrated AC/DC version of the popular TP610C, the built-in AC power supply allows the charger to be easily and conveniently powered from a 100-240V outlet with the included and removable AC input power cord while also offering the flexibility and convenience of using the included DC input power leads to connect to 12V Pb/lead-acid/gel cell batteries for charging at the flying field or outdoor track.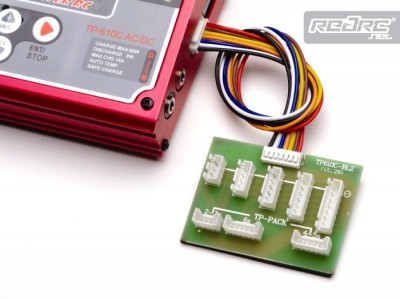 The TP610C-ACDC also includes all the same great features of the TP610C including the ability to charge, discharge and cycle a wide variety of 1-6S LiPo, LiIon and LiFe (A123) batteries, as well as 1-14 cell NiCd and NiMH along with 6-24V Pb (lead-acid) batteries. Plus, the built-in 2-6S LiPo/LiIon/LiFe (A123) cell balancer and included balance connector adapter board are readily compatible with all Thunder Power balance connectors and the JST-XH balance connectors found on most other brand batteries.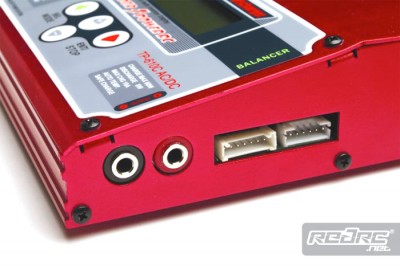 Other great features include user-selectable LiPo/LiIon/LiFe (A123) charge voltage cutoffs (50% storage, 95% and 100%), including 'Competition Car Mode' to achieve the maximum ROAR approved voltage levels when racing, and 25 user-programmable memory slots to minimize the time it takes to set the proper cell counts and charge/discharge rates for their most commonly used batteries. And with up to 60% more charging power (80 watts) than similar class chargers, plus the ability to select charge rates up to a class-leading 10 amps, it's the perfect choice for ultra-fast charging at rates of 2C+ for popular-sized indoor flyer, park flyer, mini heli and 5000mAh Race series batteries.
Source: Thunder Power RC [thunderpowerrc.com]
---