September 29, 2010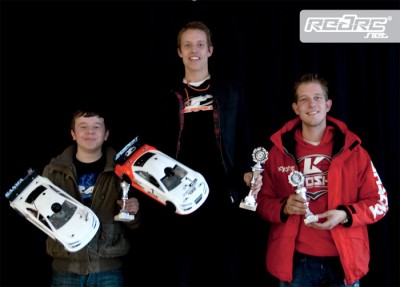 Last weekend was the final round of the Dutch National at the smooth flowing Apeldoorn track in the east of the country. Pedro Rombouts had successfully defended his title on the Baanbrekers home track 4 weeks ago, where the final was less then 10 minutes because of a thunderstorm hitting the track. While the NK class was decided already, the NOMAC class still had no champion and with 4 drivers still able to take it, it would be an interesting weekend for them. Daan Jacobs took TQ for the event, also setting a new fastest lap for the AMCA track. The Serpent team driver was clearly happy that he finally could focus on his chassis and described his car as perfect. Maxim Claese didn't train on Saturday which left him half a second behind Daan Jacobs on the grid. Sander Borghof was in 3th spot on his home track. Pedro Rombouts in 4th and completing the top 5 direct qualifiers was Daan Stuiver, who had also trained on friday with his new Capricorn chassis.
In the Nomac Class, proving he knows his home track best, was Jan Willem Gons. There was no direct/half final because there was only 10 competitors.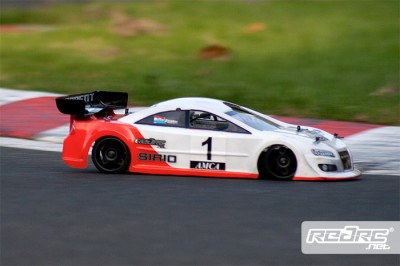 The NK Final saw some incidents at the start, dropping Daan Stuiver all the way to the rear of the pack. Daan Jacobs also had some issues and started his come-back race. Jacobs was able to get back in the 2nd position, chasing Maxim. But the second-to last round of pit-stops showed Daan coming out in front with a super fast pit stop by Maarten van Lierop. Daan took the win by 12 seconds from newly crowned Belgian Champion Claes in 2nd, with Sander Borghoff completing the podium.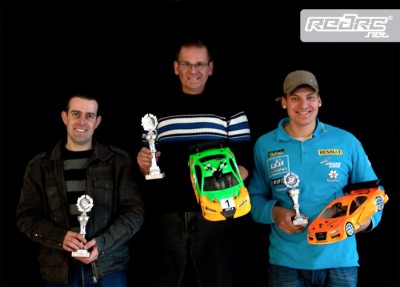 The Nomac Final was also very exciting to see with Rik Meijeren having some trouble at the start, but was able to fight back and get into 3rd position. The lead was taken by Jan Willem Gons who clearly showed his speed on the local track and kept a comfortable lead over the pack. 2nd place was taken by Bjorn Theuninck who doesn't have a national license. This placed Rik in the 2nd place for the championship points, making him the NOMAC champion for 2010.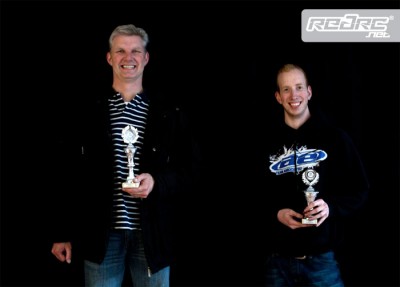 In the 1/8th Promo class it was a win for Frederik Haaxman from Marc Meijer and Robert Krens.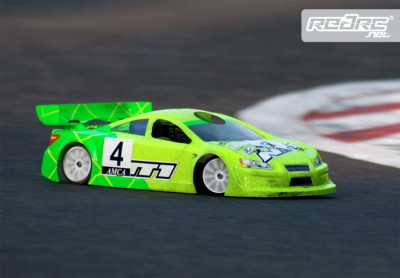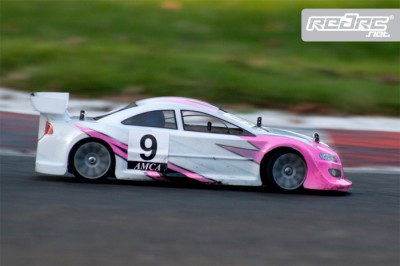 Thanks
---