September 23, 2010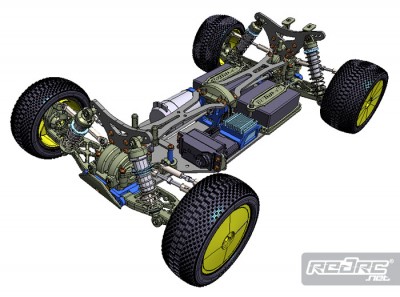 Developed by the world championship winning Tamiya Racing Factory team, Tamiya have announced the arrival of the TRF502X. This 1/10th scale buggy sports a conventional layout and shape which features a shaft driven 4wd system as well as carbon fibre chassis, top decks & damper stays as well as an aluminium motor mount which has been designed with the best possible shape and strength. Large durable front and rear ball differentials enable excellent power transmission and when used in conjunction with a brushless motor and a LiPo battery, the TRF502X with its shaft drive set up and high-speed layout design, is perfect for technical tracks. Expect a November release in the USA.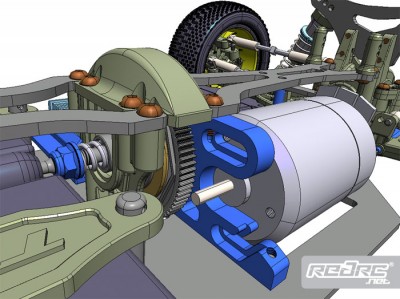 The center unit is equipped with a slipper clutch and the aluminium motor mount that will provide excellent support for a high-power brushless motor. The front/rear separated upper deck and main chassis offer excellent durability and chassis roll balance.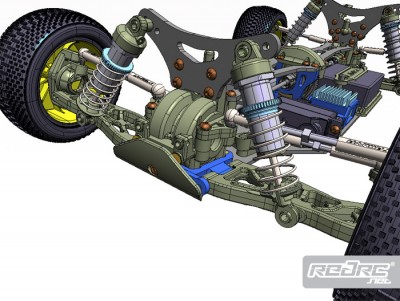 The large front ball diff. features 12 inch-sized balls which offer long-lasting smooth and stable operation. High performance aeration dampers are installed onto durable front and rear carbon damper stays that provide excellent support for big jumps.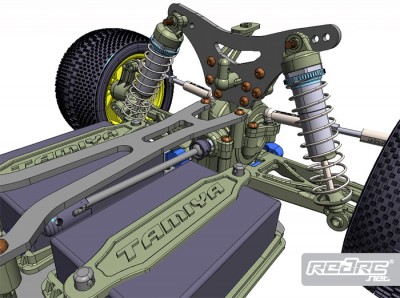 Chassis layout features an excellent balanced design, allowing LiPo saddle packs to be installed and battery position can be adjusted to enable more setting possibilities. The use of the assembly type propeller shaft and joint also improves ease of maintenance.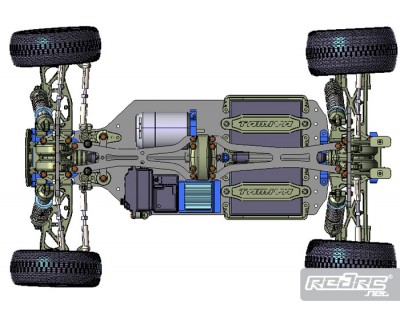 Source: Tamiya [tamiyausa.com]
---