September 3, 2010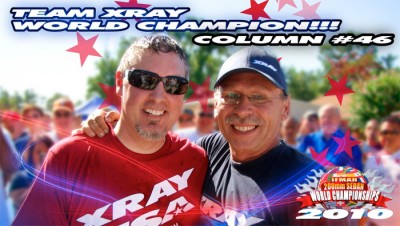 The 46th installment in the Xray column from Xray owner and chief designer Juraj Hudy is now online. In this months column he talks about the company winning their long awaited first World title.
I still cannot believe it and I am still dreading that I will wake up and realize that it is only a dream. I have been sitting in the airplane on the way home, and since we leave for the Electric Touring Car European Championship the same day we arrive home, I am writing this latest column for you with still-fresh memories and excitement from the recent 1/10 Nitro Touring World Championship in Texas, USA. I am SO happy, satisfied, and proud that no mere words can describe the feelings
Read the full column here.
Source: Xray [teamxray.com]
---