October 12, 2010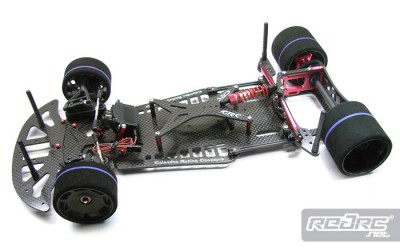 Straight from the winners circle at the 2010 IIC race in Vegas, the car that TQ'd and won both World GT classes is now available. Based on the multi-champion Gen-X 10 platform, the new LE incorporates the features and adjustments that Team CRC Racing has developed while traveling and racing the car at major races around the world. The new narrow, lightweight design enables the LE to be very nimble and aggressive in the corners. In addition, the new design is very efficient to manufacture, allowing you to enjoy the LE at a great price.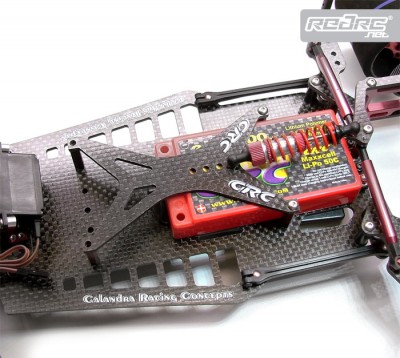 The LE is designed for LiPo batteries only with provisions for both 1S and 2S cells. In fact, the CRC Gen-X10 LE is the only World GT car designed fit the battery both inline and across the back. This allows the Gen-X 10 LE to be set up for any track, carpet or asphalt with multiple positions forward and backward as well as sideways (1s only) across the car.
The car features CRC's Open-X pod design that makes installing, soldering and changing brushless motors a breeze. Fitted with CRC's Encore shock, the LE come stock with best small bladder shock on the market. Also new on the LE is an updated, strengthened motors plate. This motor plate is also used on new shipments of the Gen-XL. Speaking of the Gen-XL, the LE borrows the long sidelinks (XL links) from the 1:12th Gen-XL car.
The front end of the LE has been simplified from the original Gen-X 10 car. Now one front cross plate ties both front end halves together, working as a brace and a stiffener. This plate features 2 different wheelbase adjustments that the CRC team has tested to be optimal for most applications; standard and long. If you want the full length and width adjustments available from the original Gen-X 10, all the front end parts are interchangeable. The Gen-X 10 LE uses the same sliding, adjustable servo mount as the Gen-X so most any servo will fit.
The LE weighs in race ready with transponder at the World GT minimum weight. The chassis is super narrow keeping the graphite off the racing surfaces on high bite tracks. While the chassis is narrow, the LE accepts CRC's 235 mm kit, allowing you to race Pro-10 with a 235 mm race car.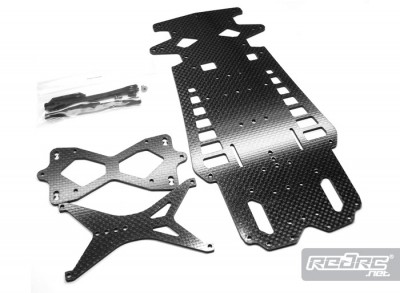 If you have an original Gen-X 10, you can convert to the LE with ease at a great price. Check out the Gen-X 10 LE conversion above.
Source: CRC [teamcrc.com]
---