October 4, 2010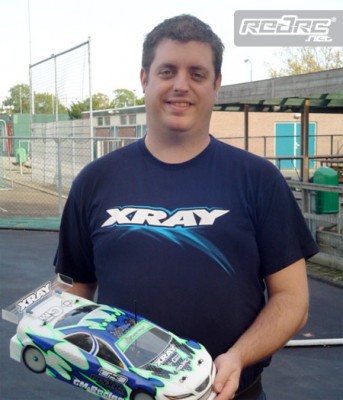 Patrick Jongenelis has won the 2010 Dutch Electric touring car stock nationals. Driving a GM powered Xray T3 the title went down to the 6th and final round of the series with different pole sitters and race winners at each race. Patrick held the lead going into Rd6 with a slim advantage of only 1 point ahead of Ronald Aarts in 2nd, Rob Janssen in 3rd and Wesley v Dijken in 4th and these racers were all in with a chance of victory. The final race was won Janssen and this moved him to 2nd in the series, Patrick Jongenelis took 2nd which clinched him the title, with Wesley V Dijken taking 3rd on the day. Ronald Aarts had motor failure in one of the legs and could only manage 8th, dropping him to 3rd in the overall standings.
Final Championship ranking:
1. Patrick Jongenelis – Xray T3 / GM
2. Rob Janssen – Corally
3. Ronald Aarts – Xray T3
4. Wesley v Dijken – Xray T3
5. Benny v Oers – Hot Bodies / GM
6. Mitchell v Es – Schumacher / GM
7. Ron v Bergen – Xray T3 / GM
8. Joep Willemsen – Xray T3
9. Eric Mulder – TOP
10.Tom vd Brink – Hot Bodies / GM
Thanks to Patrick Jongenelis for the update.
---