October 31, 2010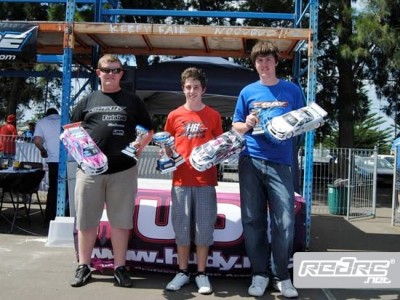 This weekend saw some of Australia's top drivers descended on one of the county's premier electric tracks to battle out the 2010 NSW State Titles. Reviews of the newly upgraded facility were glowing and the racing was fierce across all classes. The modified class drew a number of world class drivers including multiple national champion Simon Nicholson, current national champ Ari Bakla, and Victorian state champion Ryan Maker. In qualifying it was all Maker, piloting his Hot Bodies TCX to pole position ahead of the Corally of Simon Nicholson and the Xray T3'11 of Timothy Lee. Despite the efforts of the chasing pack, the finals went all the pole sitter's way with Ryan taking his TCX to the win in the first two finals, electing to sit out the last amain which went to Xray's Ari Bakla. The final positions were Ryan Maker in 1st, Simon Nicholson 2nd, and Timothy Lee 3rd.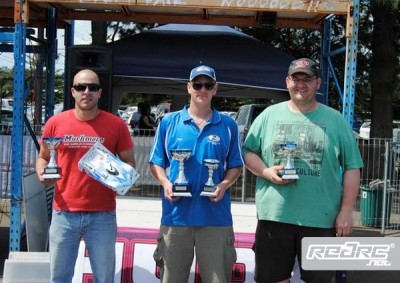 Competition was also intense in 12th scale, which is having a surge in popularity down under. In qualifying local driver Troy Laughlin took his CRC to pole ahead of the Xray of Ari Bakla and Bradd Vercoe. Some super clean driving in A1 saw Ari take the win, but Troy was to take the next two with some blistering lap times to secure the win and the top 3 finished as they started, Troy in 1st, Ari in 2nd and Bradd in 3rd.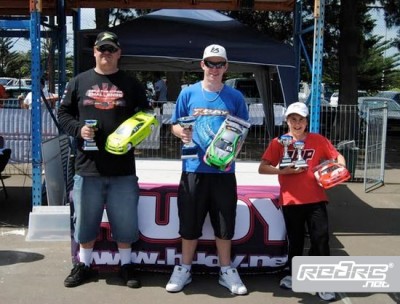 The other two classes contested on the day were stock (17.5 open) and superstock (10.5 open) touring classes. In stock, young gun Matty Stamboulis took his TOP Photon to TQ, but the finals were not to go his way with Grant Booth taking his Tekin powered Xray to 1st, with Matty in 2nd, and Andew McClelland's TC5 in 3rd.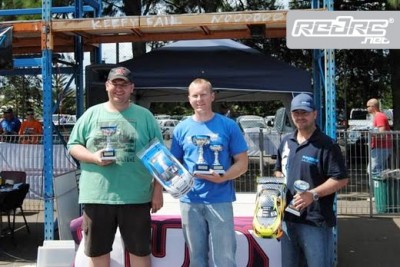 In Superstock local driver Craig McPhee took his Black Diamond powered TRF416X to TQ and the win, ahead of the Xray's of Bradd Vercoe and Cristian Silva.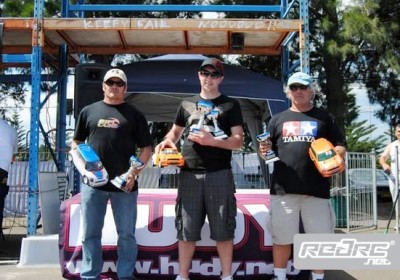 The Tamiya mini class was also featured as a demo class along side the sanctioned classes. John Elfes dominated this class taking TQ and win ahead of Calvin Holmes and Deniz Demarco.
All in all the event was a huge success, the club would like to thank the sponsors Hudy, Venom, and the host venue the Newtown Jets Sports Club.
Source: SMA [smaracing.org]
---