December 29, 2010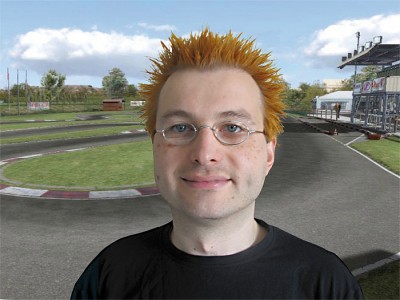 Frank Hättich from Germany has done it again, winning the 2010 1:10 World Championships after nailing 161 laps (45:00.881) in just one try. The event hosted 370 international racers running a total of 4889 individual race sessions, making it one of the biggest RC events in history.
Here is how the second time VRC 1:10 World Champion responded after his victory:
"Thanks for all your congrats! To defend my Worlds-title successfully is the perfect ending of a perfect VRC-year for me. Many thanks to all the friends who have helped me whenever I needed help, especially Tobias, Sebastian, Chris and Vasilis. Congrats to Stefan and Sebastian for your great performances in the final! Now I'm very much looking forward to meet you all again in VRC Pro."
Next to Hättich on the podium in second place we find Stefan Andersson who ran an excellent race doing no less than 161 laps in 45:10.417. Andersson had already demonstrated in the past that he is definitely among the top 5 best VRC 1:10 drivers in the world (2009 World Championship 5th position and 2009 Nations Cup 3rd position, 2010 Winternats 1:10 and 1:8 2nd position).  No doubt we will see much more exciting racing from this Swedish talent in the future!
Completing the podium, with a well deserved third place we have Sebastian Bürge from Germany. Bürge improved himself by one position compared to last year's World Championship 1:10, climbing from fourth to third place. Will he climb another position next year? One thing is for sure, together with Hättich and Tobias Brunke, Bürke gave rise to a strongly represented Germany in this final… which simply gave very little room for the home track advantage of an almost equally represented Italy.  But the odds seem to have turned at the 2010 World Championship 1:8 (Sao Paulo), which is running at this very moment. Italy dominated the qualification round by claiming the entire top 3, while Germany stands fourth and fifth… make sure to keep track of this exciting chain of events!
Looking at the rest of the race diagram we see how incredibly close the Italians Mingotti and Parisi, and German driver Brunke came in respectively fourth, fifth and sixth. With less than 0.67 seconds difference the trio managed to finally conclude their long, exhausting 45 minute battle. Followed by Chris Stack from Australia, who -according to his testimony in the race talk forum- was struggling a lot with the AI cars.
The VRC competition committee would like to thank everybody who participated in the 2010 World Championship 1:10 for their contribution and sportive racing attitude, and we wish that you will enjoy lots of racing progress in 2011. We sincerely hope to see you put your r/c skills to the ultimate test in next year's World Championship 1:10… yes of course at VRC Pro!
Source: VRC [virtualrc.com]
---