December 3, 2010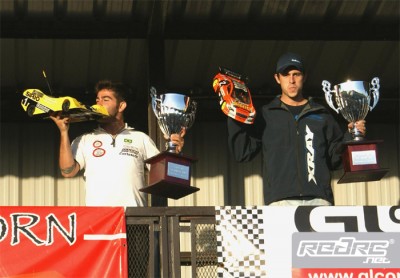 Last weekend saw the South American championships for 1:10 and 1:8 held at the Hernan Matticoli circuit in Buenos Aires, Argentina and it attracted more than 70 racers accross two classes to compete for the title. In the 1:10 class Juan Pablo Golobic dominated the whole race, closely followed by Edward Dulac. At the end of 45 minutes only 3 seconds separated the first and second-placed drivers. In third position it was Agustin Cutin, a lap behind. In the 1:8 class it was total domination for the Brazilian driver Flavio Elias who finished 3 laps ahead of Sebastian Recio in 2nd position, Patrick Schafer from Germany in 3rd spot.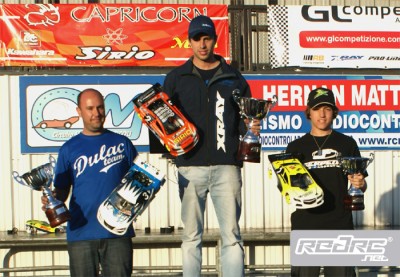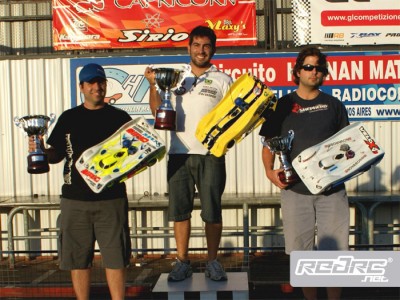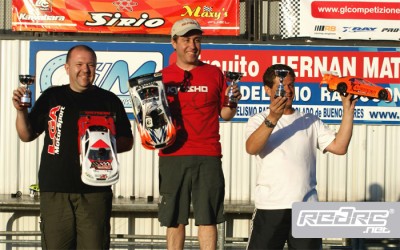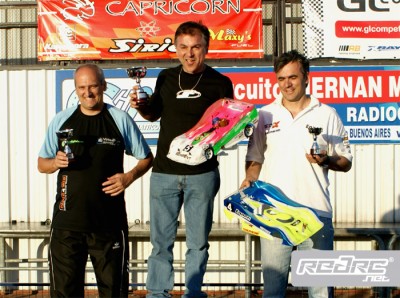 In the 1:10 Master class Luciano Aquino pilot who dominated the race, but eventually lost the lead in the final laps, but still secured the 2nd spot. The top three was Herman Lebenbaun, Luciano Aquino and Paulo Martins. In the 1:8 Master class Daniel Tosso won from Denilson Gouveia in 2nd and Pablo Baudino 3rd.
You can find more images here and videos here.
Thanks to Guto Colvara for the report.
---