January 5, 2011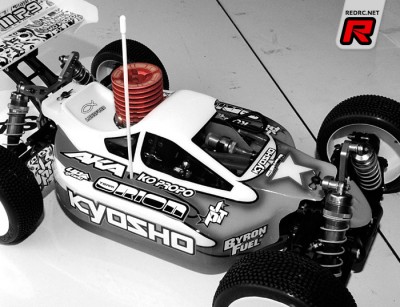 Continuing on from yesterday's news revealing the first of Jared Tebo's 2011 sponsors, today we have a note from the former World Champion regarding the previously announced deal with Team Orion.
I have just re-signed my 2 year contract with Team Orion. 2009 was the first year I have worked with this great company. They welcomed me with arms wide open and have been more supportive than I could have asked for. We have build a great relationship and I look forward to many more years. 2010 was a great year for us. We strengthened our relationship and as company and driver, and did what most thought could not happen. ROAR 1/8 buggy and truggy National Champion for me, and IFMAR 1/8 World Champion for Cody King. We are working hard and have many great plans for 2011. Oscar and I work close together on the electric side and this being an electric worlds year, we have big plans. Adrien and I are very close as well and are always working together to better our nitro side. There are also plans on that side for 2 years from now. I would like thank everyone at Team Orion, Philippe Neidhart, Oscar Jensen, Adrien Bertin, and Joe Pillars. I will be running Team Orion Engines, Pipes, Glow Plugs in my 1/8 Nitro Buggy and Truggy. I will be using Team Orion Speed Controllers, Motors, and Batteries in my 1/8 Electric Buggy. In 1/10 I will be using Team Orion Speed Controllers, Motors, and Batteries. Thank you for the great support.
We will have more Jared Tebo news over the coming days.
---