February 5, 2011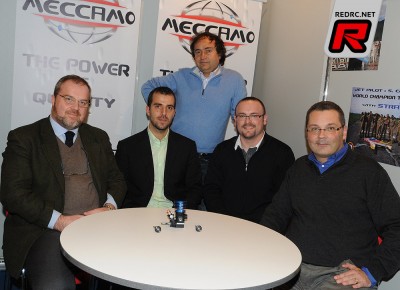 Another busy day, we are just fresh back from the nVision official launch here at the fair in Nuremberg. The event was attended by the President of producer LM Filippo Abrami, new team driver Yannick Aigoin, LM technical manager Gino Voghera, CRF development manager Adrien Bertin and CRF's own Philippe Neidhart. With the engines now on sale, the nVision brand positions itself as the future of engines, hence the name's play on words, leading the way through the use of the patented CRF technology.
The company is formed as a cooperation between the two partners CRF and LM, designers and producers, but with a much stronger synergy between the pair than a regular customer/supplier relationship. nVision is seen as a show case of the best of what both companies can do.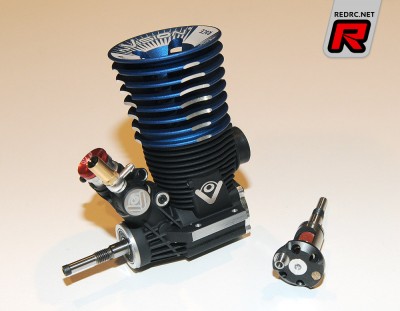 The core technology is the all new innovative design crankcase which utilizes the CRF patent but in a different way than it has been previously adapted. As explained in our previous story about the engine, the fuel is accelerated into the engine through the 4 holes in the crank bell which according to Yannick Aigoin, who has tested the engine, gives a more linear power delivery, "It's very good".
The first engine to be available is the 521 and 521 Race, which are 5 port long stroke .21 buggy engines. The materials used throughout are a first for the industry with very special aluminium, only for LM, and steel used in both the conrod and crankshaft for best performance and durability. The 521 Race is available now, while the standard 521, which doesn't include the CRF crankshaft, will become available in 3 weeks.
---