February 3, 2011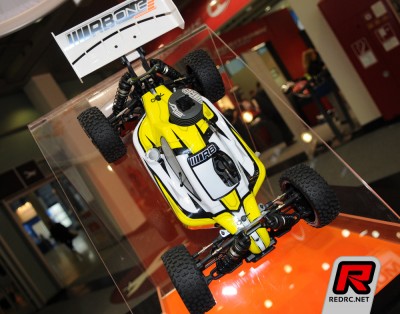 RB Products are showing off their new line of 1/8th scale buggies call the RB One. These high spec entry level machines come in gas, pullstart gas and brushless versions and feature big bore shock absorbers, a 'V-type' chassis plate with rear kick up, double disc brakes with adjustable balance, front CVDs and a steel central spur gear driven by a 3 carbon shoe clutch. The gas version feature an high performance, albeit low cost, RB .21 engine with inline exhaust and monoblock engine mount, while the electrics to be supplied with the BL version have yet to be finalised.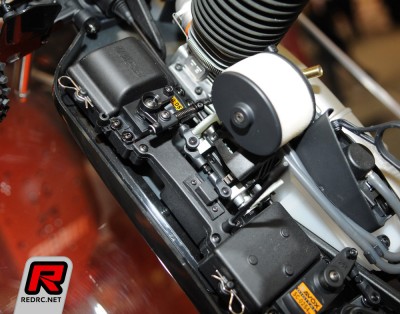 The cars will pre built and ready to run and will be supplied with the RX battery pack, charger, fuel bottle, glow start and assembling tools. Finishing off the package there is a low profile pre painted body shell in multiple colours and an adjustable wing with aerodynamic diffuser.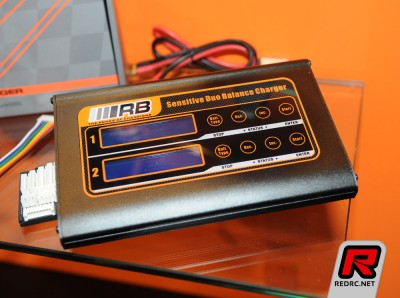 RB also have a new charger which can charge 2 packs separately at up to 7A and can handle up to 8S LiPo. The unit features tactile buttons and will come supplied with balancer board and a range of the most common charger cables. RB also have their new wheel balancer, which is suitable for buggy and truggy wheels as well as a handy clutch spring tool to help put the difficult spring on easily.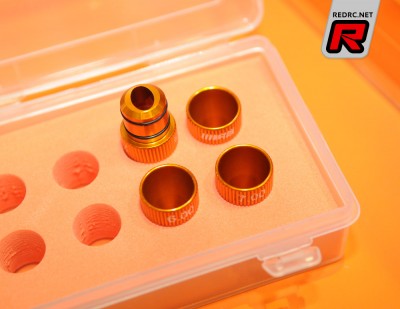 Having covered their new line of engines in a previous story, the only new additions to the range of engine parts were a new EFRA2087 exhaust pipe which gives more linear power while maintaining torque throughout the range. Their new set of oval venturis also give the engine more linear power delivery while also being smoother. The shape really helps the fuel delivery and as a result they also help to reduce consumption.
---