February 5, 2011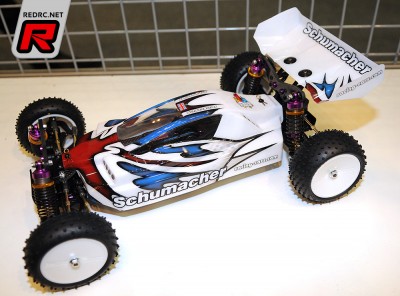 Schumacher have their all new CAT SX3 on show here, which we already covered in depth in an earlier official release. Featuring a new battery configuration that sees the car use a saddle pack configuration and central motor mounting position which gives the a more rearward bias that helps it in the jumps. A new slipper configuration and large bearings supporting the center shaft offer extra durability while the 2 gear and 3 belt transmission configuration sees the motor rotating in the same direction as the wheels which makes the car more agile.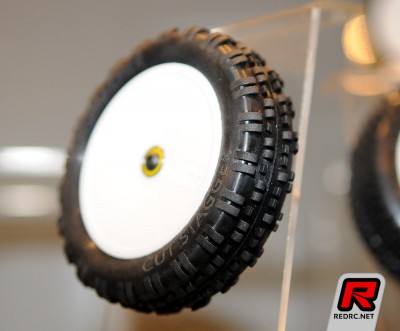 Schumacher have also introduced their new Cut Stagger tire, which is similar in structure to the original Stagger 2wd front tire but now each of the threads have been cut to split them which gives better side bite for a longer period of time. These tires are positioned in terms of grip between the original Stagger and the Mini pin.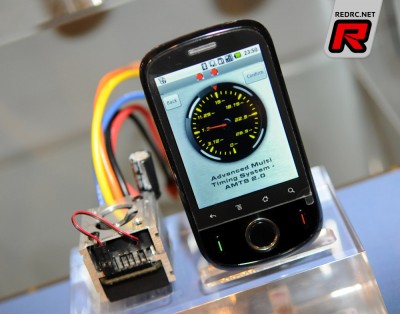 Speed Passion are also represented on the Schumacher stand as they are the British importer and their latest offering is a phone app for Android or iPhone that gives a graphical interface with which to adjust the entire range of parameters on their ESC through built in Bluetooth connectivity. The ESC shown is just a prototype to show the app in action but it is planned in future to equip their range of speed controllers with bluetooth to enable this type of adjustment.
---