February 4, 2011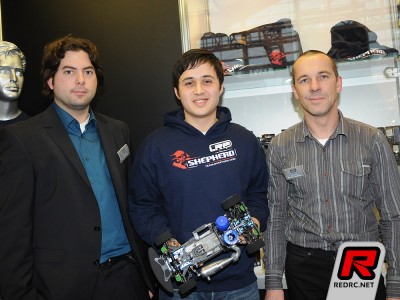 German company Shepherd have announced at the Toy Fair that they have signed reigning European electric indoor and outdoor electric touring car Champion Ronald Volker to their team for 2 years. Ronald will race the Velox V10 with LRP engines at National and International events with the goal being the 2012 World Championships in Thailand.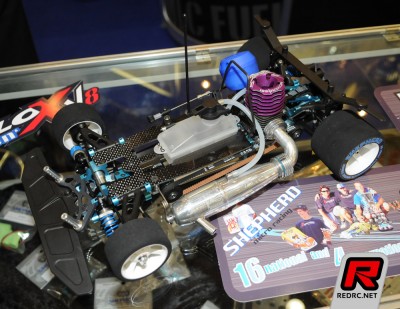 On the product front they were showing their recently announced V10 and V8 'eleven' chassis' the latter of which features the new rear anti-roll bar mount fixed directly to the rear bulkheads, a new one-piece upper wishbone bracket, new radio pate flex system and single piece electronics tray with lay down throttle servo. The V10 is basically the same car but supplied with a number of optional parts as standard including new extra hard chassis plate, front eccenters, lightened diff outdrives and harder servo saver spring.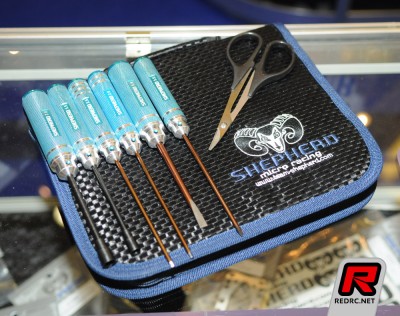 In addition Shepherd have some new additions to their tool range include hex ball drivers in 2.5mm and 2.0mm as well as nut drivers, a large flat head screwdriver, Philips and finally a lexan scissors, all of which can fit in their new carbon look tool bag. Finally they have their new World GT pre mounted tires using Italian foam on Josh Cyrul designed rims.
---