February 2, 2011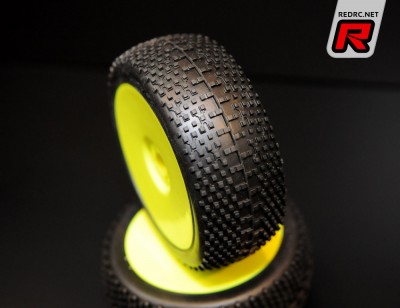 Red RC have arrived at the toy fair and with most exhibitors still busy preparing their stands for the show's big opening tomorrow, we went and had a chat with the guys at Ultimate Racing. The Spanish company are mostly focusing on their Pro Circuit tire brand with the release of an all new tread pattern, the Shockwave a halfway point between their Square Impact and Marathon pattern. Also new for Pro Circuit is their all new Red compound which is their extra soft compound, the softest of the four available, which will be introduced across the entire line up. Expect the new Shockwave in April and the new compound sooner than that.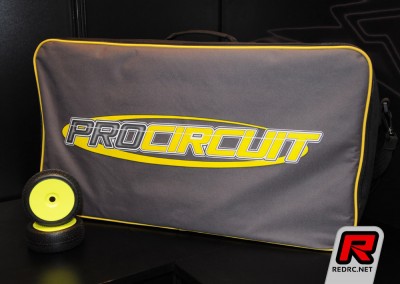 For carrying your tires there is a new Pro Circuit tire bag, this huge carrying case can hold up to 15 complete sets of tires in their cases and features the black and yellow Pro Circuit branding. Also in carry cases, Ultimate Racing have their own branded tool case which can hold all your tools on one side and also offer a supported non collapsible space on the other side for larger, more unique shaped tools.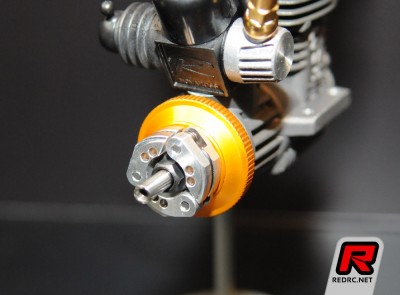 On the parts front Ultimate have released their first set of universal aluminium clutch shoes, which tested by team driver Robert Batlle in Pattaya, proved to be successful and so they are releasing it at the show. Finally, they have a new clutch bell for use in the Losi 8ight, which joins their line up of previously available high quality steel clutch bells.
---