February 6, 2011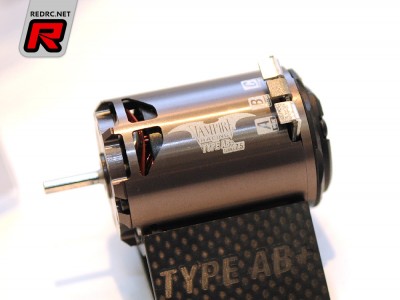 Vampire Racing are showing off their Type AB Plus brushless motors. Available in 4.5T to 8.5T, they are expected to be released in March and will have a range of different rotors available for tuning. They also have the first prototype of their new speed controller, the SR1(+), on their stand whose CAD images we had online prior to the fair.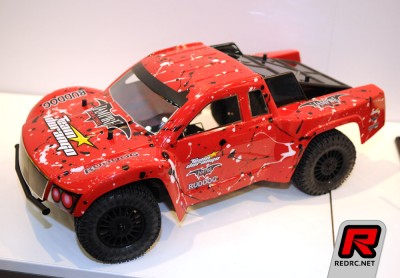 Also on the Ruddog stand the Durango DESC410R is also on display. Basically a longer and wider version of the successful DEX410, the chassis is made from a sandwich of materials that creates a strong and very stiff backbone for the car, something that could not have been achieved with the aluminium side skirts used on the 1/10th buggy.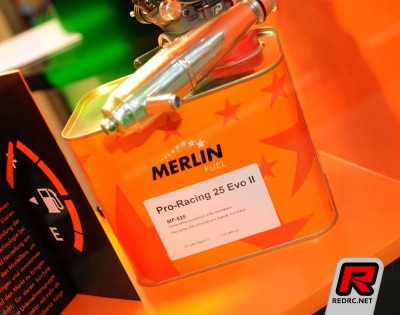 Spanish fuel company Merlin have two new blends of car fuel on their stand in 25% and 16% nitro, called Pro Racing 25 Evo II and Pro Racing 16 Evo II respectively. With sanctioned racing pretty much requiring at least one fuel stop and so the performance and consumption is not being stretched to the limit, the new blend offers more lubrication for the engine which reduces run time but without sacrificing performance.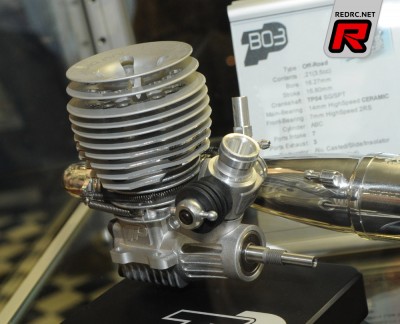 Having covered the complete Tecnopower range earlier this week we wont go into details but Rody Roem and Tecnopower are here displaying their line of 'new for 2011' engines. Two new .21 onroad engines are available, in two different specs, as well as two new .21 buggy engines, one with a low centre of gravity head, and finally a new truggy engine based on the top of the line B02, the B02T.
---