February 6, 2011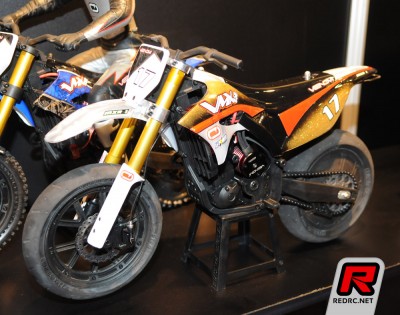 Venom are rocking the super moto spec options for their VMX450 dirt bike here at the toy fair which include the the most obvious option, the slick grippy super moto tires in place of the conventional off road version. Up front the bike can be fitted with the aluminium triple clamp system for securely mounting the front forks of the bike, while for stopping power there is the optional front braking system. The rear of the bike sees the new adjustable chain tensioner built into the swing arm and to hold the body in place securely there are aluminium body posts.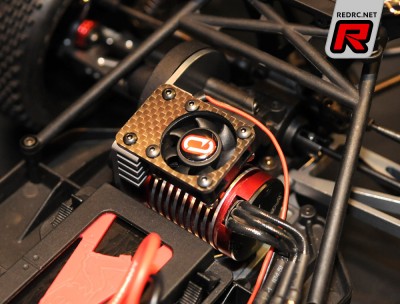 Their short course truck, the Gambler, is also available in a Pro race roller version while the car we saw was fitted with quite a number of new optional parts. On the bottom of the car there is a rear chassis brace that not only protects the rear underside of the chassis but also helps dissipate heat and give additional weight to the rear of the car which could be needed if the car is set in its mid motor configuration. Aluminium wishbones, front C-hub assembly and rear upright are also all available as is the new motor bracket and carbon fan mounting plate.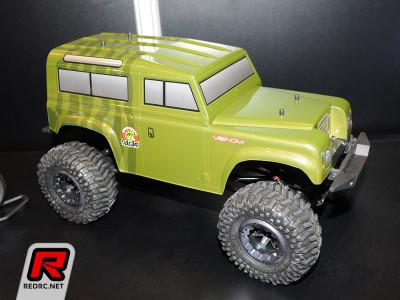 Their Safari crawler has received only some running upgrades including captured pins on the central drive shafts. The GPV will also sport and update to the line, with softer tires supplied, the inclusion of a 2.4Ghz radio system and a revised graphic set.
---