February 4, 2011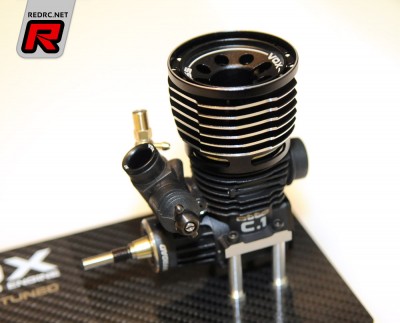 Italian company Fastom have their two competition brands Motonica and the new VOX engine brand represented on the same stand. Beside their already released Otto V.1 3.5cc on road engine they have three all new .21 engines on display, two of which are buggy engines. The Otto C.1 Cross engines come in standard 5 port and 'tuned' 5+2 port versions, with the latter additionally featuring a lightened and balanced crankshaft and hard chromed liner. The third and final new motor is the Otto V.1 Rally engine which is a 7+2 port type for use in the Rally game class.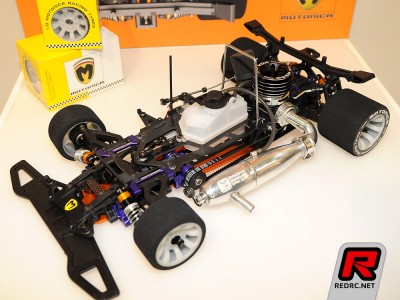 Taking up the majority of the stand, Motonica have their all new P81RS 1/8th scale 4wd chassis on show. The new RS has improvements to the shock absorbers, new special steel drive shafts, the same as used for the outdrives and an all new 2-speed gearbox for better power delivery. They have used aluminium in place of plastic in areas that require extra stiffness and most noticeable is the new purple and orange anodising. The P81 Electron is the company's electric brushless powered version of the P81RS and apart from the new radio plate and power unit configuration is basically the same car.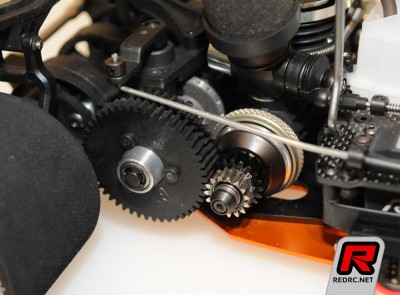 The unique P81F is their 4wd pan car chassis, which they say has had a good response and to that end they will look into creating a dedicate race series for it this year, with categories for both Junior, using saloon shells, and Regular class using prototype shells. The car itself has received a small but important update, in the form of a new 2-speed gearbox.
---