February 3, 2011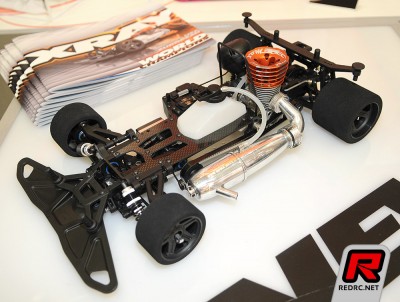 Xray have a larger booth this year to accommodate their growing range of products the featured one being their all new 1/8th scale on road chassis. As told in their previous column and as you saw in the previous story to this one, the RX8 is a pretty standard affair for a car in this class with its only stand out feature being the legendary Xray quality. Using Hudy spring steel for the drive train and front oneway it also carries over some parts from its World Champion brother, the NT1, with the shock absorbers and receiver box the same. Its a very nice looking car too, in all black, and from all accounts it goes really well on the track too.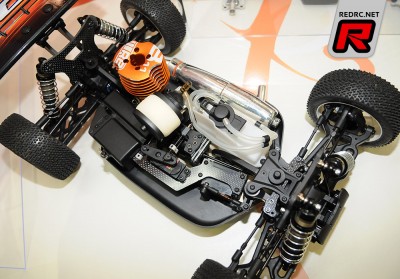 Xray also have their 2011 update for the 808 1/8th scale buggy chassis which has an all new central drive system with different shafts and as seen in Pattaya they have moved away from the captured pins on the main diff drive shafts. Due to the new drive train there is a new radio plate and updated radio box. The geometry has also received some attention with new aluminium suspension holders that together with new square plastic inserts, offer a large amount of roll centre adjustment.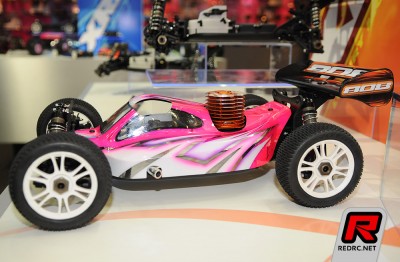 The car's most visible update is the new high downforce cab forward body shell, following the current trend seen from other manufacturers. Less noticeable updates include new shock o-rings to prevent leaking, and the inclusion of ribbed shock membranes as standard.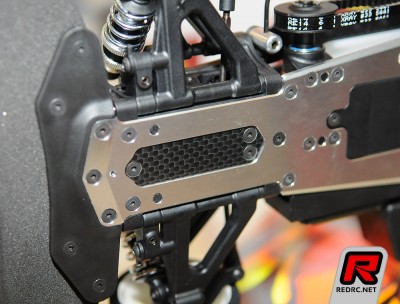 The NT1 has been updated with a new chassis plate that allows the mounting of supplied carbon plates that help retain the same low weight as before but prevent stones and dirt from going into the main pulleys. These mounting points also allow the use of optional brass weights that help adjust the handling characteristics of the car.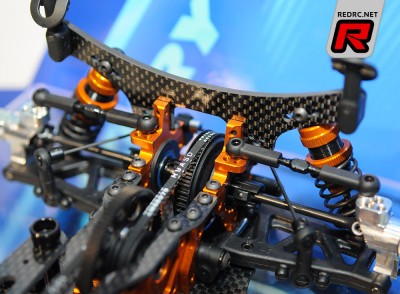 The T3 is the same as previously available but there are a number of new optionals coming to market including new optional upper bulkheads that allow 4 top mounted upper link mounting positions for quick and easy roll center adjustment. There are the new LiPo batter mounting brackets and an option brass chassis weight mounted along the car's centre line.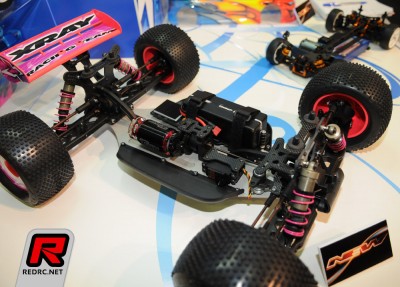 Also on display is the prototype of the new XT8E, which takes across most of the BL conversion parts from the 808E. Finally the M18 Pro has received a small update with a new LiPo chassis and top deck.
---