March 20, 2011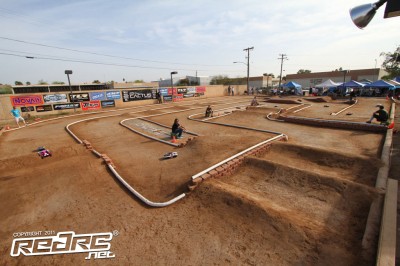 The scorching Arizona sun went a bit easier on us today as qualifying wrapped up. Mid-day cloud cover and a slight breeze made it much cooler, but the track still had an amazing amount of grip. The re-sort from day 1 qualifying gave us some much-anticipated battles today with Ryan Maifield using his home advantage to TQ 4 of the 5 Modified classes.
Pro-2 short course overall TQ was clinched after Ryan Maifield laid down another blistering fast run in his SC-10 in round 3. Round 4 had more lead changes than anyone could keep track of. Maifield, Cavalieri and Tebo were neck and neck through the entire race and each of them made mistake after mistake allowing another to take over the point. When all was said and done Tebo walked away with the round win.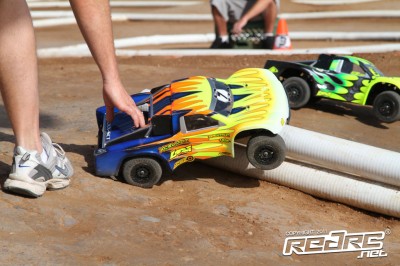 4-wheel drive short course was dominated on the first day of qualifying by Team Losi's Mike Truhe but Saturday was Ryan Maifield's day to show what the prototype SC-10 4×4 could do. Truhe broke early in round 3 as Maifield ran away with the win. Team Durango's Billy Fischer and Hupo Honigl followed with a 2nd and 3rd finish. The final qualifier was the battle that everyone was waiting to see. The run averaged a lead change every 3 laps and Maifield took the lead with 2 laps to go. Truhe made a couple minor mistakes and lost by less than 2 seconds.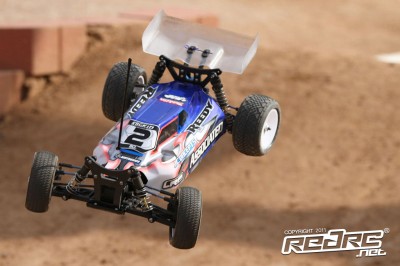 Modified buggy looks to be up for grabs by anyone. Mike Truhe won round 3 and round 4 went to Tebo with an almost flawless run. Japan's Naoto Matsukura topped the international drivers with a 5th place finish overall. Modified 4-wheel buggy was the class for the spectators today. Ryan Cavalieri took the lead over Jared Tebo at lap 6 in round 3 and never looked back. The Ryans and youngster, Dakotah Phend put on quite the show in round 4. Cavalieri showed his consistency clicking off fast lap after fast lap. Dakotah found himself leading the latter portion of the race but Ryan Maifield was sitting in the shadows waiting to strike. He chose the last 3 laps to do so. What the crowd saw was likely some of the best driving they will ever witness in person. Maifield drove not one, but TWO ridiculously fast laps being the only driver to dip into the 22 second range. Those laps jumped him from 3rd to 1st where he finished less than a second ahead of Cavalieri. Jorn Neumann and Lee Martin had very fast runs in round 3 but also had some unfortunate luck in round 4 in which they both broke.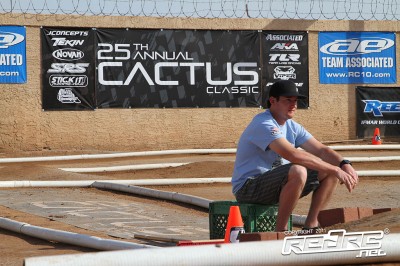 In the smallest class of the event, modified truck, Ryan Cavalieri TQ'ed round 3 over Jared Tebo. Jared got revenge in round 4 by edging out Cavalieri by one of the smallest margins I have ever seen, .015 of a second!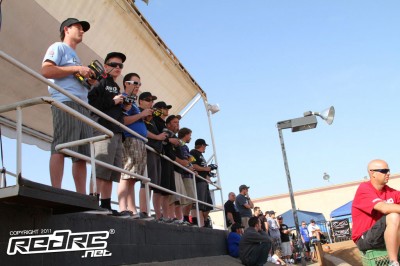 The weather report for Sunday is cloudy and much cooler. The track seems to be staying consistent as it is getting maintenance by the awesome SRS track crew each day. The format will be triple A-mains for the modified classes and many of the drivers will be running four classes in consecutive heats. To say the least, this will be interesting…
Full Mains Listings can be found here.
Image Gallery
---