April 8, 2011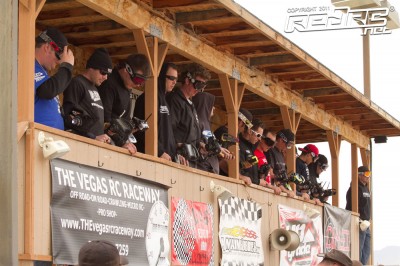 If you ever wondered what nitro off-road racing next to a tornado would be like, then you should have been at Boulder City RC during practice for the 2011 Silver State Nitro Challenge. The forecast was 50mph gusts of wind but I am positive it was howling at that rate the entire day. Goggles were a necessity, hats often turned into tumble weeds rolling through the desert, in fact, there were a few of those rolling across the track during practice.
The track is well known for getting extremely rough and sandy. Boulder City, Nevada is located just southeast of Las Vegas, in the middle of the desert. Naturally, the terrain will be very sandy. 3 rounds of 7-minute practice runs were scheduled for the day but with an unexpected 300+ entries it was cut to 2 runs. One 7-minute and one 10-minute run were used to seed the drivers for Friday's qualifying.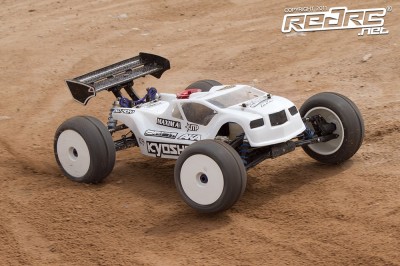 Jared Tebo put together the 3 fastest consecutive laps with his Kyosho STRR in truggy practice, earning himself the top seed for qualifying. Team Losi's Mike Truhe is 2nd and Ty Tessman is looking fast around the track in his Hot Bodies D8T in 3rd.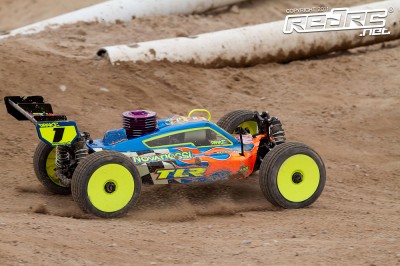 Ty Tessman's D8 is looking good at soaking up the bumps on the track and he is top seed for expert buggy. Jared Tebo and Adam Drake are 2nd and 3rd respectively. Xray's Josh Wheeler is top seed in electric buggy followed by Mugen teammates Dylan Rodriguez and Travis Amezcua.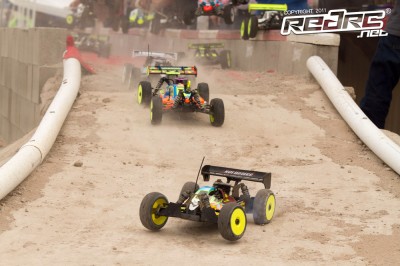 Friday's qualifying will be a battle between driver and track. There isn't a stand out driver in any class that is going fast. Between the ruts and two whoop sections, the track seems to swallow cars and spit them out upside down. It will most definitely be a battle of attrition and top qualifier will be the driver that crashes the least, not the fastest around the track.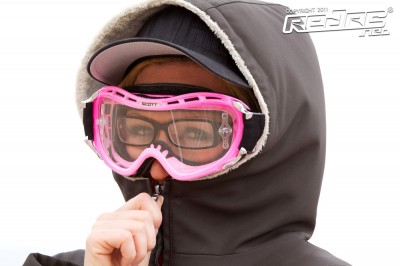 The forecast for Saturday calls for rain and calmer winds. The opinions are unanimous trackside. Everyone would much rather have a bit of rain than the gusty winds we had today.
Image Gallery
---