June 22, 2011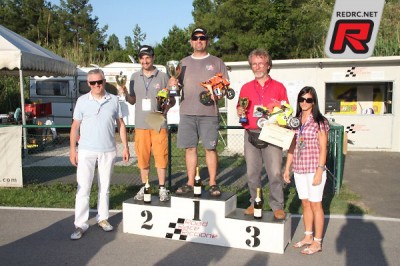 The second round of the Italian 1/5 scale bike championships was used as preparation race for the World Championships in Lostallo/Switzerland come August. 40 drivers fought out the race in the three classes Nitro, Stock Bike and Superbike. In the nitro category it was Andrea Ottina who was able to claim the highest spot on the podium followed by Massimiliano Ciccacci in second place and Tradii Rolando in third place.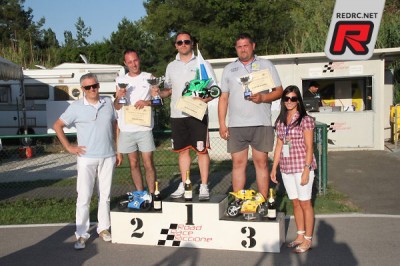 The Stock Bikes have been dominating by Andrea Selva who won two out of three finals making him a deserved winner in front of the hard fighting second placed Marco Pappotti and Daniele Perfetti in third position.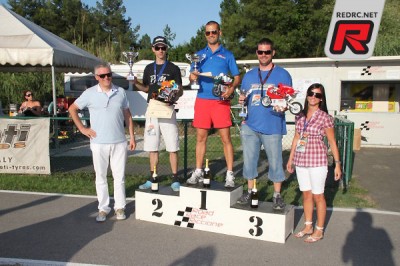 In the Superbike class Gianluca Boselli put himself on the highest place on the podium who literally fought until the last lap to beat Marco Verna and Michael Repetati.
Source: Road Race Riccione [roadracericcione.com]
---