July 20, 2011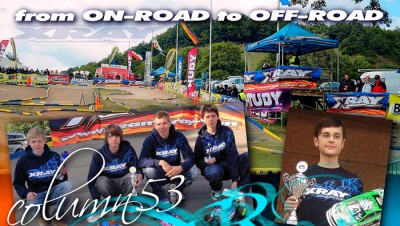 The 53rd installment in the Xray column from Xray owner and chief designer Juraj Hudy is now online. In this months column, Juraj talks about 1/8 scale buggy European Championship warm-up in Germany and the 1/10 scale electric touring cars European Championships warm-up in Austria.
Only a week after the off-road Euros warm-up we were back on the road to another Euros warm-up, although this time we were going back to an on-road track. For the last few years the development of our T1/T2/T3 is mainly handled by Martin. As usual we had several new parts ready for testing. With the previous experience and plenty of data recorded at our factory tracks, we were ready to test at a different track and under different conditions.
Read the full column here.
Source: Xray [teamxray.com]
---